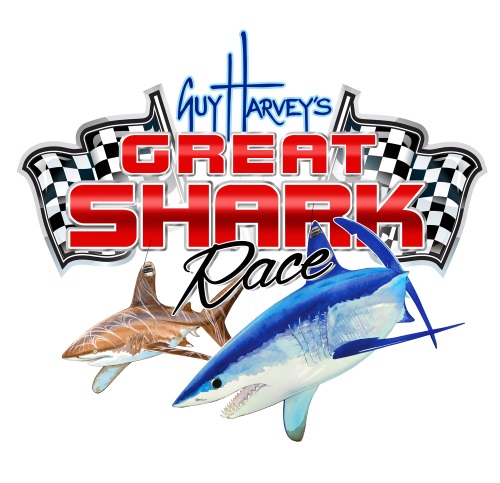 Place your bets now!  Nova Southeastern University, the Guy Harvey Ocean Foundation, and the Guy Harvey Research Institute are putting on a shark race next month.
Anyone can sponsor a mako or oceanic whitetip for $5,000.  Now I know that is a chunk of change, but your dollars will be used for purchasing a satellite shark tracking tag. $+science=happy sharks
The mako and oceanic sharks in each division that travel the furthest over a period of six months will be declared the winners and their sponsors will win a fishing trip in the Florida Keys.
Your sponsorship will include limited-edition art signed by Guy Harvey and a custom Great Shark Race certificate with the name of your shark.
The real race is to save sharks, according to Guy Harvey Ocean Foundation executive director Antonio Fins (perfect name right?). Fins told New Times "Some studies have shown that the oceanic whitetip population could be down 98 percent. This race is a way to get people involved and tag more sharks, which will provide invaluable in data for us."
Mahmood Shivji, PhD, professor at NSU's Oceanographic Center and the director of GHRI said,"We want to have some fun but even more importantly use the race to bring added awareness to the plight of these magnificent animals. It's vital that we learn the migratory patterns and other aspects of these animals' lives so we can ensure they survive and thrive for years to come."
The race will be live on the Nova tracking site http://www.nova.edu/ocean/ghri/tracking/
Now get a team together and sponsor a shark! http://greatsharkrace.com/