A possible shark bite has been reported in California.
Sohia Raab was paddling back to shore around 2:30 p.m. off Pacific Palisades May 3 when she stood up to catch a small wave. As they wave dissipated, she fell into the water and felt a sudden burst of pain in her left knee.
"I had no idea what happened—just that it was the most painful experience of my life." the 18-year-old posted on her GoFundMe page.  "I looked down at my leg and saw that a chunk of my thigh was missing. It was completely peeled open. I could see the inside of my leg. It was the goriest thing I had ever witnessed, let alone something on myself."
She was able to 'hobble' onto the beach where she was assisted by other beachgoers and transported to the hospital by ambulance. She said the 10 inch by 10 inch (25cm) wound was 4 inches (10cm) deep.
"There is a good chance that Sophia was hit by a small shark that was hunting in the shallow waters off Sunset Beach," her surgeon Dr. Bert Mandelbaum told KTLA5.
She was released from the hospital on Friday and plans to surf again.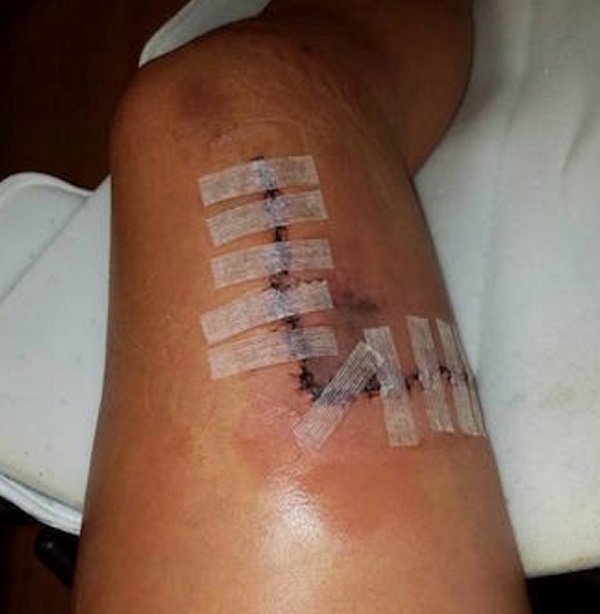 "I'm in shock but also so grateful for the support of my loving friends and family. I'm determined to get back in the water—won't be letting a baby shark stop me from doing what I love!" she said on GoFundMe.
"But going from doctor to doctor along with the bills from the E.R., it seems like I will not be able to afford the proper care necessary to recover from the attack.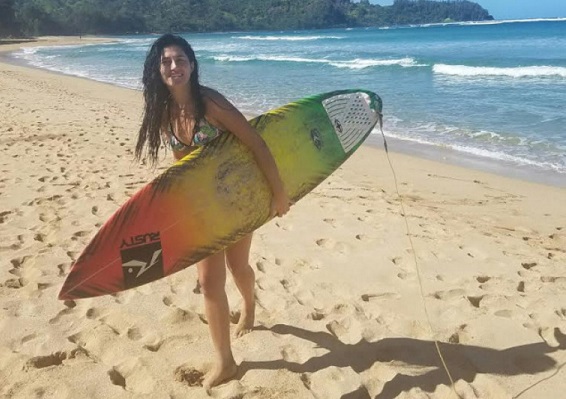 "If you have anything at all that you could donate to my cause it would be more than appreciated. Either way I am blessed that I even have a shot at walking again… All of these medical bills are beyond me in cost, any little bit helps. Even your positive thoughts and prayers are appreciated. "She added.
While the wound may be consistent with a shark attack bite, apparently first responders thought it may have been caused by something else.
"Firefighters and lifeguards initially thought the Sophia's server injury was caused by her surf board cutting her." KTLA5 reporter Steve Kuzj reports that
Link to graphic image of the wound.
There have been a total of 40* shark attack bites in 2017, 5 of which were fatal*; 18 were reported in the US, with 14 occurring in Florida and one in Hawaii. Eight occurred in Australia, one of which was fatal. One with no injury and zero suspected attack bite.  There are two possible bites.
All locations have been marked on the 2017 shark attack bites tracking map.
*Two may be scavenge