A possible shark bite reported in Spain today July 29.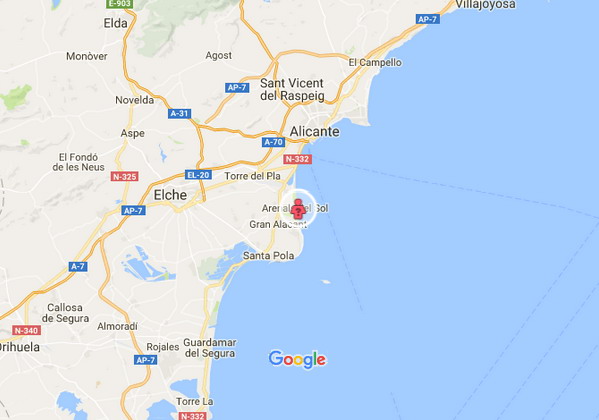 A man in his 40s was bitten on the hand at the Arenales del SolCosta beach in Elche.
The unidentified resident of Elche was bitten on the right hand by what is thought to have been a shark.
According to a spokesman from the DYA ambulance service, the bite was "serious" and the man was taken to the hospital and will require stitches.
The Local es reports the Spanish news agency Efe indicated the injury was most likely caused by a blue shark.
After the incident red flags were raised and the beach was closed.
If confirmed, this would be the 53rd shark attack bite of 2016. Five of which were fatal. Twenty-two reported in the US, with fourteen occurring in Florida. Eleven have occurred in Australia, three of which were fatal.
All locations have been marked on the 2016 Shark Attack Map.