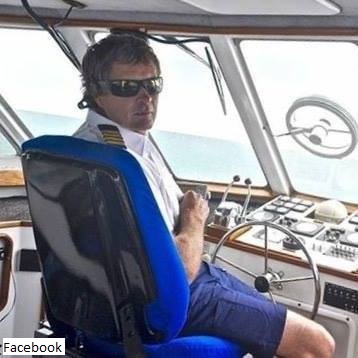 Steven "Fozzy" Foster went missing while on a wreck dive. Friends who recovered his dive gear believe the Queensland diver was killed by a shark.
The 54-year-old went missing on Tuesday afternoon while diving with three friend on the shipwreck Lady Bowen, which is located approximately 22 miles (5.6km) South East of South Mission Beach.
Yesterday his clothing and gear were located by volunteer search divers after a three-day search.
Mr. Foster was the owner of Mission Beach Dunk Island Water Taxi. A message posted on the company's Facebook page reads:"Fozzy's diving gear and clothing was located by our divers and this information was handed over to police. We can now confirm without doubt that Fozzy was taken by a shark whilst diving a 100-year-old ship wreck, doing something he loved."
In addition, the post also wished to thank all those who helped in the search. "On behalf of myself and Fozzy's family, I would like to extend a heartfelt thanks to all. The support has been overwhelming, from the boats in the water, planes in the air, sandwiches made for the boys daily to take out, phones being answered, and the numerous messages of love and support. A special huge thanks to the boys who never gave up looking and brought us home closure and answers, they are more than gems and their efforts have given us some comfort in this difficult time"
The police will begin a forensic examination of Mr. Foster's gear. While it is very possible Mr. Foster died as a result of a shark attack, there have been other cases where divers have passed away underwater due to heart attacks or other health issues and their bodies have been scavenged by sharks.
We at tracking sharks would like to extend our sympathies to Mr. Foster's friends and family. Our thoughts and prayers are with you.
If confirmed, this would be the first fatal shark attack of 2016.
The approximate location has been marked on the 2016 shark attack bites tracking map.