A man lost his leg to a shark in Hawaii.
Colin Cook was severely injured and lost his leg to a shark in Oahu, Hawaii Oct. 9.
Around 4:30 p.m. a school of fish began jumping out of the water near the 25-year-old as he was sitting on his surfboard off Leftovers Beach. A shark, possibly a tiger, came from underneath and hit him had.
The shark grabbed Cook's left leg side and pulled him underwater where it shook him viciously. Cook used his right arm to hit the shark, which released its grasp.
He was able to grab the board with his right hand and began quickly assessing the damage. His left hand was mangled and his left leg was gone.
While many of the surfers exited the water, one stayed and came to Cook's aid.
Filmmaker and paddleboarder Keoni Bowthorpe used his paddle to hit the circling shark and then laid down on his board. Cook was able to climb on Bowthorpe's back and the two fought off the shark as they paddled the 20 minutes back to shore.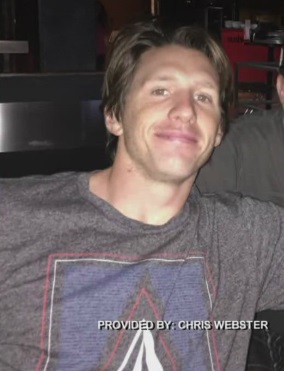 Friends, family and other beach goers began administering first aid and used a surf leash as a makeshift tourniquet. Apparently the 10-12 ft shark took most of Cook's leg below the knee. He never lost consciousness during the ordeal, but was preparing to die as he sat in the hospital.
The ambulance driver let Cook use his cell phone to make a good by to his parents.
Thankfully, Cook survived the ordeal and is on his way to a solid recovery.
Last month another man was bitten by a tiger shark in Hawaii.
John Braxton was spearfishing when a tiger shark grabbed his leg. Braxton posted a video of his wounds as he was being taken for help.
The location has been marked on the 2015 shark bites attack tracking map.