Colin Cook was severely injured and lost his leg to a shark in Hawaii on Friday.
A school of fish began jumping out of the water near the 25-year-old as he was sitting on his surfboard off Leftovers Beach in Oahu. A shark, probably tiger, came from underneath and bit his legs.  Mr. Cook fought back and the shark left.  He was able to paddle to another surfer near by who assisted him to the shore.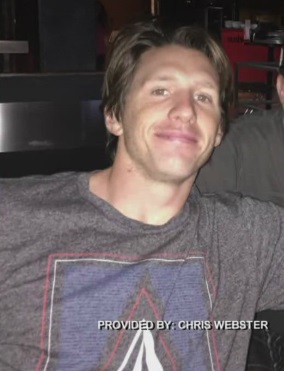 Friends, family and other beach goers began giving first aid, tying a surf leash around his badly damaged leg. Apparently the 10-12 ft shark took most of Cooks leg below the knee. He never lost consciousness during the ordeal and is currently in stable condition.
Last month another man was bitten by a tiger shark in Hawaii and posted a video of his wounds as he was being taken for help.
The location has been marked on the 2015 shark bites attack tracking map.