A shark attack has been reported in Mexico, and a report from Queensland, Australia has identified a possible bull shark bite.
Edgar Hernandez was fishing in the Caribbean Sea near Cabo Catoche off the island of Holbox, Quinta Roo, Mexico July 6.
As Hernandez and several other fishermen were waiting on the surface of the water, a shark grabbed his right leg. It is believed blood from the fish that had been caught attracted the shark.
Based on the wound pattern, it appeared the suspected bull shark bit once with minor pressure before taking a second deeper bite. The shark bite had such force, it nearly severed Hernandez's leg.
Hernandez's companions were able to pull him into the boat and took him to the mainland for treatment. He was stabilized at a hospital in Kantunilkin before being transferred to Playa del Carmen for further treatment. Early reports indicate medical personnel may be able to save his leg.
Bull shark bite in Queensland?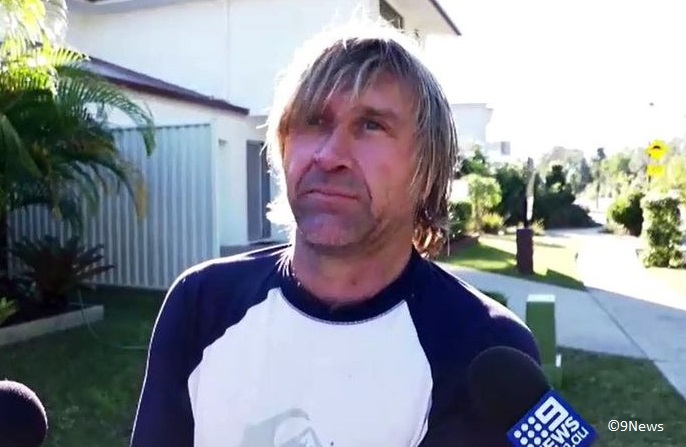 A paddleboarder was drug underwater by what is described as a bull shark in Australia.
On July 9 Craig McDougall,43, was paddling in Bells Creek of Pelican Waters on the Sunshine Coast, Queensland. Around 7 a.m. he felt something tangled in his board leash.
McDougall reached down to investigate the cause when he was pulled off his board and bitten on the wrist.
"When I tried to pull the leg rope out he's given me a little bite on the hand," McDougall told 9 News. "It didn't hurt, the bite, but the sensation of him pulling me back towards the water was a little bit out there, yeah, he was a pretty strong little bugger."
He suspected a small bull shark, less than 3-feet long (1m), was the culprit.
Holding his bleeding right wrist, he had to walk home, because his cell phone had landed somewhere at the bottom of the creek.
He was taken to a medical center in Caloundra where minor puncture wounds were treated.
The incident won't keep McDougall out of the water, and he may go back out as soon as tomorrow.
There have been a total of 43 shark attack bites (40 with injury, 10 of which are considered provoked*) publicly reported and verified in 2019.
All locations have been marked on the 2019 Shark Attack Map.
Five fatal**; 21 were reported in the U.S. (including one fatal), with 7 occurring in Florida (3 provoked),  7 in Hawaii (1 provoked,1 fatal) and 2 in California (1 no injury). Nine have been reported in Australia, zero fatal. Four unconfirmed bites, worldwide, not included in the total count.
*Provoked defined as spearfishing, feeding sharks, fishing, etc. (listed with green marker).
**not including one possible scavenge
Australia Breakdown:
Western Australia: 1 (0 no injury, 0 provoked), Fatal: 0, Unconfirmed: 0.
Northern Territory: 1 (0 no injury, 1 provoked), Fatal: 0, Unconfirmed 0.
Queensland: 3 (0 no injury, 0 provoked), Fatal: 0, Unconfirmed 2.
New South Wales: 4 (1 no injury, 1 provoked), Fatal: 0, Unconfirmed 0.
South Australia: 0 (0 no injury, 0 provoked), Fatal: 0, Unconfirmed 0.
Victoria: 0 (0 no injury, 0 provoked)), Fatal: 0, Unconfirmed 0.