A woman has been bitten by a shark in Hawaii.
Barbara Zawacki was exercising while holding onto a floatation device off Maui's Kama'ole Beach Park November 14 when she was bitten on her right calf and thigh by a shark.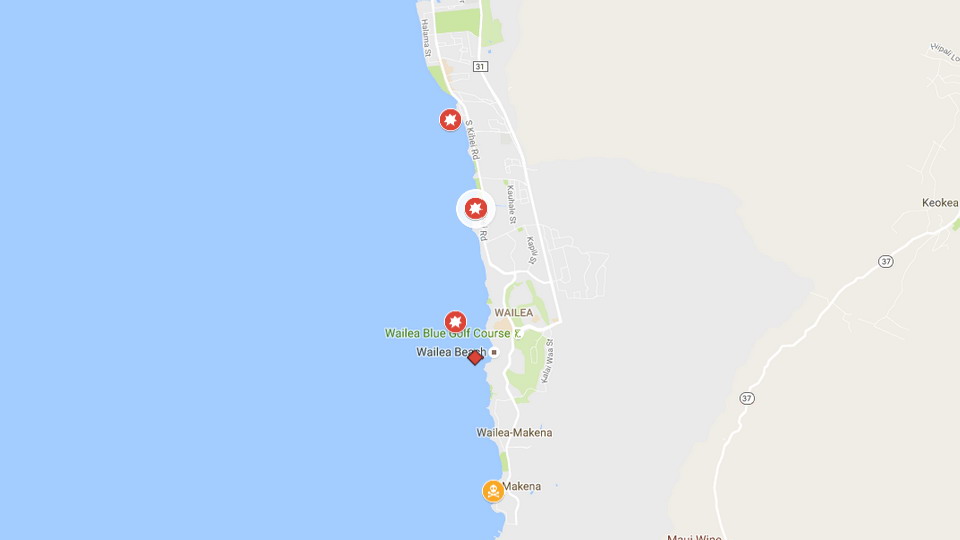 The 58-year-old was exercising with a group in clear water around 10 a.m., an estimated 30 to 40 yards (27 to 36 m) offshore when she was bitten. She reported seeing a large grey shape in the water that was so big, she thought that it might have been a whale.
Maui Fire Services Chief Edward Taomoto said the woman reported seeing what she thought was a large shark. She was able to swim back to the beach directly in front of the lifeguard towers, where she was assisted out of the water by lifeguards and bystanders.
Medical personal transported the woman who was in serious condition to Maui Memorial Medical Center.  Her wounds were consistent with a shark bite.
Following the state's shark response protocol, the beach was closed for one mile on both sides of the Park. Department of Natural Resources and Park personnel are monitoring the area.
The island saw two other shark attack bites last month. Federico Jaime was bitten while surfing off the Hookipa Beach Park October 21, and a female was bitten October 15 while snorkeling off Charley Young Beach.
The risk of a negative shark interaction increases on the islands during the month of October.  Female tiger sharks visit the area during the fall to give birth.
Once the sharks give birth, they often seek food sources to replenish their spent energy.  The sharks may confuse ocean-goers as food and mistakenly bite a human.
There have been a total of 92 shark attack bites in 2016. Seven of which were fatal; 43 were reported in the US, with 30 occurring in Florida. Nineteen have occurred in Australia, three of which were fatal.
All locations have been marked on the 2016 shark attack bites tracking map.