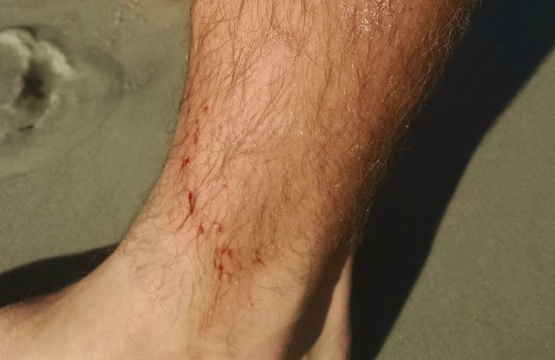 A 14-year-old has been bitten by a shark off the New Smyrna Beach Jetty in Florida.
The teen was sitting on his surfboard on Sunday when a shark bit his left leg.
The wound measured around 4 inches and is relatively minor.
This is the 5th bite of 2015 at New Smyrna Beach.
This is the second shark bite reported on Sunday in Florida with a third occurrence in Hawaii.
All locations have been marked on the 2015 shark attack bites tracking map.