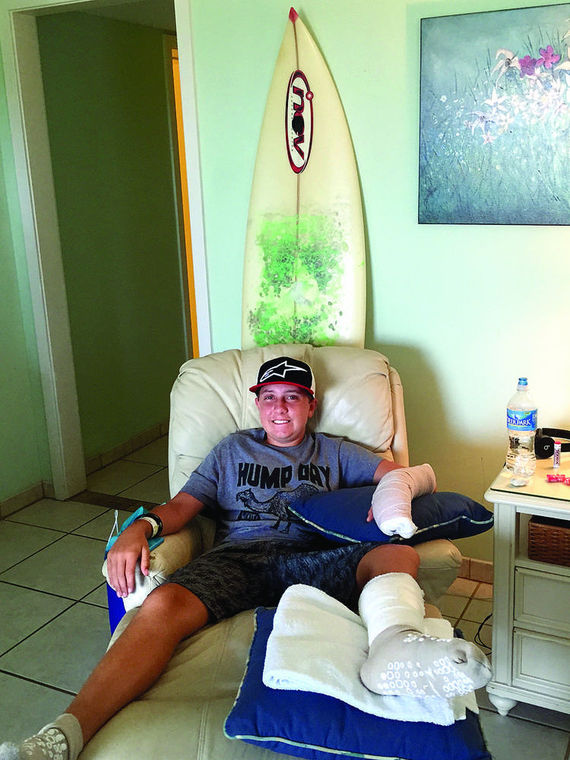 Dylan Peyton was bitten on his left hand and left leg by a shark at Murrells Inlet South Carolina.
The 15-year-old was surfing when he was bitten by "at-least a 4-foot shark" according to witness Laura Jones.
She added "He started punching the shark and there was a bite mark. His skin was hanging of"
Firefighter Mark Wagner said "He had lacerations on his hand and leg. He said he reached down to stop the shark and it bit his hand."
The surfer was treated on the beach before being transported to the hospital.
The injury is considered non life-threatening.
The location has been marked on the 2015 shark attack bites tracking map.