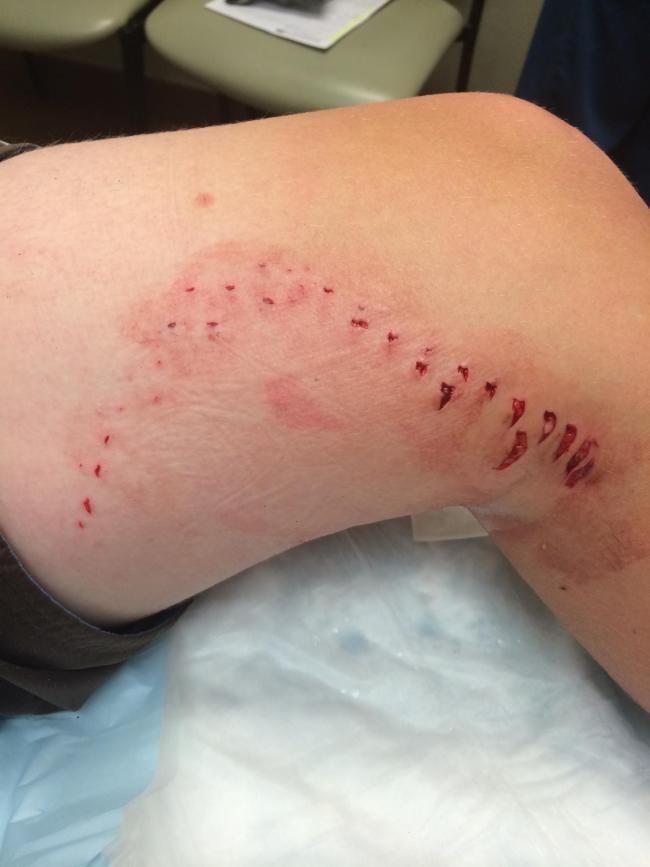 Kysen Weakley was bitten by a shark off the Isle of Palms, South Carolina June 30.
He was floating on his stomach about 10- to 15-feet from shore around 6 p.m. when he was bitten.
The 12-year-old suffered lacerations to his left leg around the knee.
Lifeguards provided treatment on scene and his mother took him to hospital where he received 8 stitches.
This is the forty-sixth shark bite worldwide, six of which were fatal, two were out of water and two currently unconfirmed.
The location has been marked on the 2015 shark attack bites map.