A shark bite has been reported in East Ballina, at Lighthouse beach in Australia.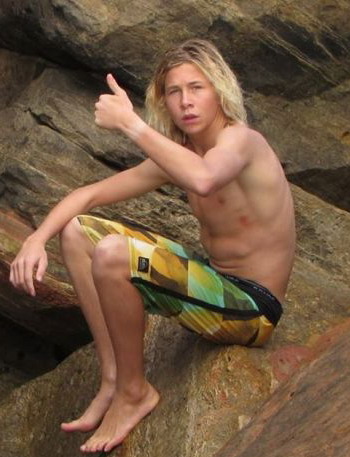 The incident occurred around 9 a.m. this morning, September 26, when Cooper Allen was bitten on the hip and thigh.  The shark had approached from behind and the surf board took the brunt of the injury.
The 17-year-old made it back to the beach with the help of friends. There he was treated by an off-duty nurse, who was able to use a rope to stop the bleeding.
According to a witness, there wasn't much blood, but Allen's thigh was split in four places, with a gash that was around 4 inches (10cm) long.
The bite marks on the board indicate the shark, possible a great white, was approximately 8 to 10 feet (2.5 to 3 m) long.
He was taken to the Lismore Base Hospital in Stable condition.
Beaches in the Ballina will be closed for 24 hours and Allen is expected to make a full recovery.
There have been a total of 69 shark attack bites in 2016. Six of which were fatal; 33 were reported in the US, with 23 occurring in Florida. Thirteen have occurred in Australia, three of which were fatal.
In 2015 surfer Tadashi Nakahara was killed after being bitten by a shark in Ballina. The 41-year-old was waiting for a wave, when a shark grabbed the back of Nakahara's board and severed his leg.
All locations have been marked on the 2016 shark attack bites tracking map.
The trial of a 766 yard (700m) shark barrier, which was to be tested at Lighthouse Beach, was recently scrapped due to several issues.