A shark bite was reported on St. Simons Island, Georgia June 18.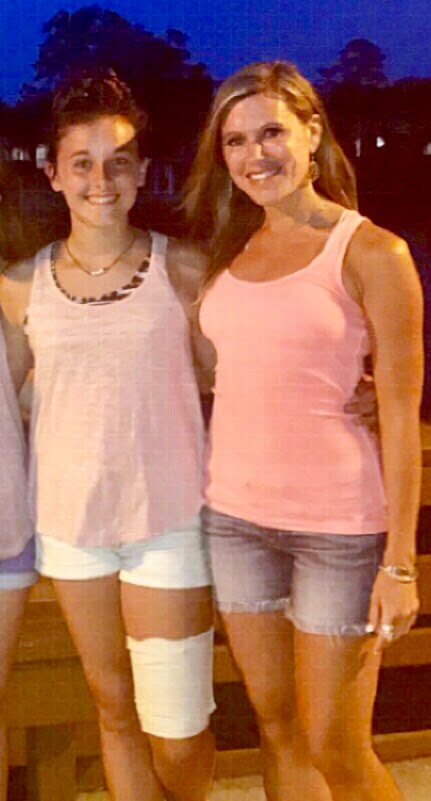 Adyson McNeely was in waist-deep water with a group of nine people when her friend stepped on something.
"Her best friend said, 'I think I just stepped on a crab' and the next thing you know, she [Adyson] got bit," Adyson's mother Hannah said.
The 11-year-old waded back to shore and told her grandmother she was bitten by a crab and went to find her mother who was walking down the beach.
As she was walking, "A doctor randomly saw her gushing blood down her leg," Hannah said.  "He made a tourniquet and said that's definitely a shark bite, that's not a crab bite."
They were headed to the car when Adyson began feeling light-headed as they walked.
Three good Samaritans carried Adyson to the car and helped her in.
Once at the hospital, x-rays were taken to make sure no teeth were left in the wound.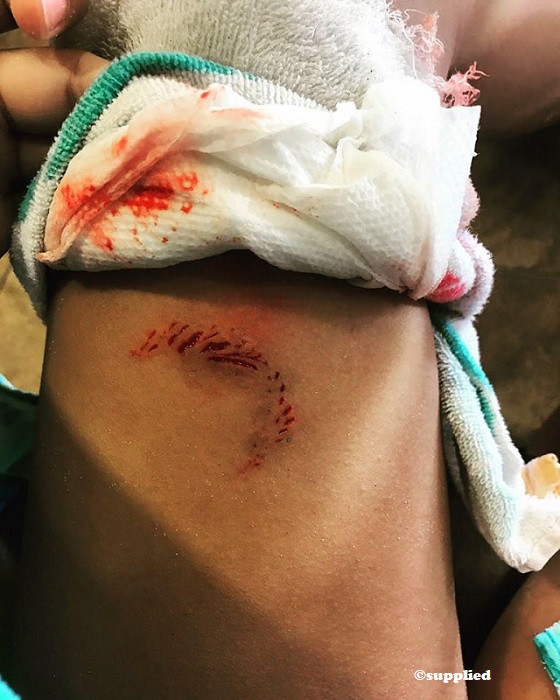 The minor wound was bandaged, and antibiotics prescribed.
While Adyson won't be able to enter the water until the wound heals, her 16-year-old brother and his friend are making the best of the beach and enjoying the water.
"I'm very scared for my children to go out there, but I try not to live my life in fear. I'm very religious and I think the Lord was with her. I think it could have been way worse.
"Am I going to be hesitant, yes.  Am I going to watch over them a little closer, yes, but I don't want them to live in fear while we are at the beach," Hannah said.
While she is going to continue to keep a watchful eye on her children, the next beach vacation may be to a different location.
"In the future if I go to the beach, I want to go where there is clear water and have access to a pool. I will not be going where there is dark nasty water where you can't see below you," she said.
There have been a total of 45 shark attack bites (33 with injury, 6 of which are considered provoked*) publicly reported in 2018. One fatal**; 8 were reported in the U.S., with 3 occurring in Florida and 2 in Hawaii. Fifteen have been reported in Australia, none fatal. Four unconfirmed bites, worldwide, not included in the total count.
All locations have been marked on the 2018 Shark Attack Bites Tracking Map
*Provoked defined as spearfishing, feeding sharks, fishing, etc. (listed with green marker).
**One possible scavenge