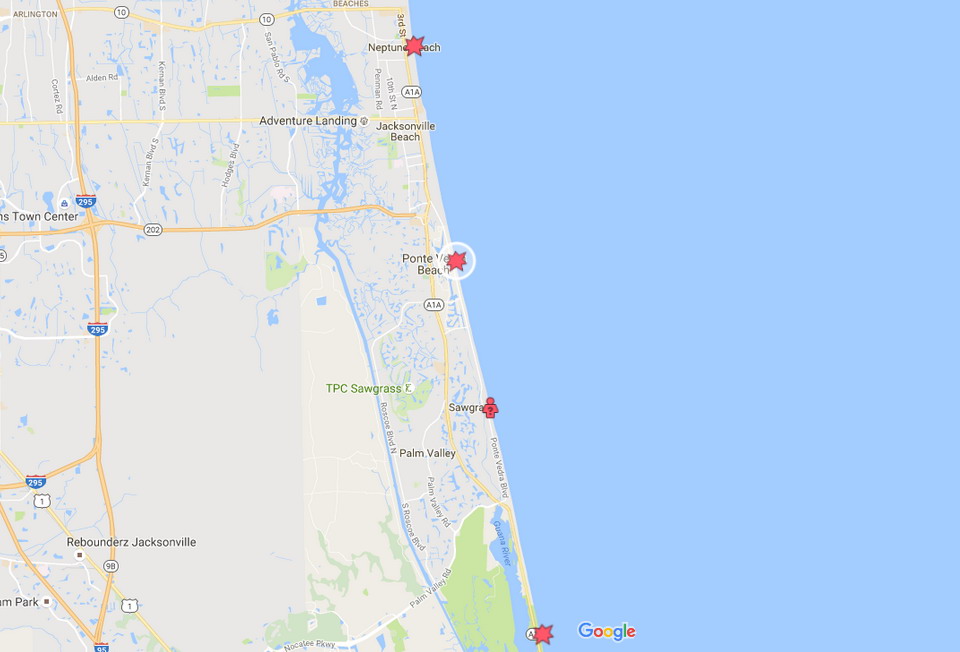 A shark bite has been reported in Ponte Vedra Beach, Florida.
A man in his 60s was bitten on the right elbow by a shark while he was wading in knee-deep water September 11.
The unidentified man was losing a large amount of blood, but was able to exit the water under his own power.
Once out of the water, he alerted a man and woman who contacted emergency responders.  He estimated the shark to be around 3- to 4-feet long.
St. Johns County Fire and Rescue responded around 3:30 p.m. and transported the man to a local hospital.
There have been a total of sixty-three shark attacks bites in 2016. Six of which were fatal. Twenty-nine reported in the US, with nineteen occurring in Florida. Eleven have occurred in Australia, three of which were fatal.
All locations have been marked on the 2016 shark attack bites tracking map.