A bodyboarder was bitten by a shark in Hawaii April 26.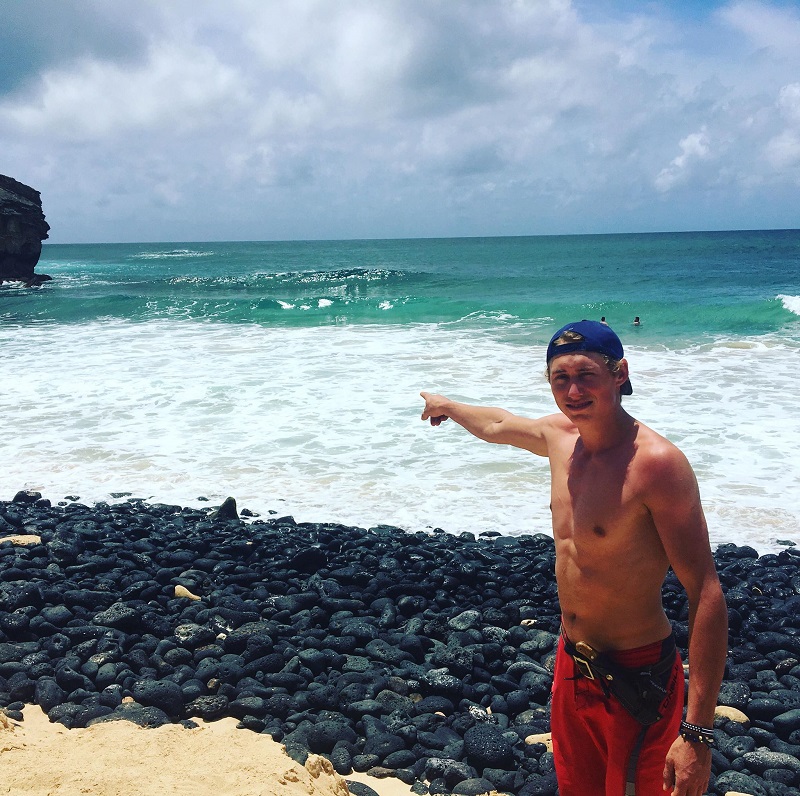 Dylan McWilliams was bodyboarding off Poipu Kauai around 7:30 a.m. The island had been under a brown-water advisory due to muddy coastal waters, but had cleared with around 10 feet of visibility.
The survivalist took his bodyboard to Shipwreck's Beach to enjoy the surf where a few others were enjoying the waves.
As the 20-year-old was swimming out to catch another wave, he was knocked off his board.
"I was in about 15-feet of water and it was pretty clear," he said via email. "It just hit me while I was getting on my board." McWilliams estimated the tiger shark was 6- to 7-feet long.
At first, the Colorado native panicked as he was uncertain if the shark severed his leg or if it would return to his location. He was able to swim around 30-yards back to shore and shout for help.
A good Samaritan called emergency personnel who treated him on the beach. Dylan declined the costly ambulance ride and was taken to the hospital by the good Samaritan.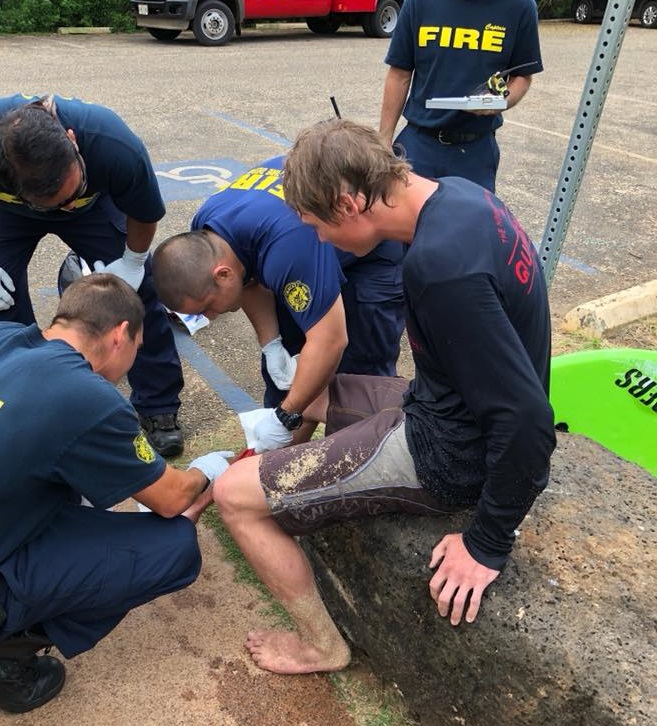 He received 7 stitches to close the wound to his right calf.
It's not the first bite McWilliams has survived.
He has the unique distinction of withstanding both a black bear attack last July, as well as a rattlesnake attack several years earlier.
The shark encounter hasn't put him off the water, and when asked if he was afraid of sharks he said, "No, I'm not, and I would have been back in the water that day if I could."
This is the second shark attack bite reported in Hawaii this year.
On March 31, an unidentified paddleboarder was bitten off Kukio Beach.
The 25-year-old and his father were boarding 100 to 150 yards offshore around 9:30 a.m. when a 12-foot tiger shark knocked the pair into the water and bit the sons right hand and leg.
A private safety team was available at the beach and quickly launched a canoe to aid the man and a jet-ski to distract the shark.
There were a total of six shark interactions in the state last year, two of which occurred on Kauai.
On April 14, Baboo Bourdenx was surfing around 100 yards off-shore, when a 12-foot tiger shark bit his right leg. The 28-year-old was able to hold onto his board, which helped keep him above water as the shark attempted to drag him under. He survived the incident but lost part of his leg and requires a prosthetic.
A second surfer was bitten in the same area October 9.
Mitch Milan went surfing around 6:30 p.m. when he was bitten on the left hand. The 12- to 14-foot shark held onto the board and began dragging it out to sea.  The 54-year-old was able to pull the board from the shark and paddle back to shore.
There have been a total of 21 shark attack bites* in 2018, 0 of which were fatal**; 2 were reported in the US, with 0 occurring in Florida and 2 in Hawaii. Nine have been reported in Australia, none of which was fatal. Two unconfirmed worldwide and not included in the total count.
All locations have been marked on the 2018 Shark Attack Bites Tracking Map.
*Five with no injury **One possible scavenge