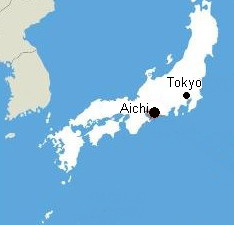 The incident took place on 6/8/14  in the Pacific approximately 155 miles west of Tokyo at the Atsumi peninsula in Aichi.  Tsuyoshi Takahashi a 43 year-old man is an off duty life guard who was surfing in an area know for great waves. He received lacerations to his left arm.  Raw Story reports an official from the area saying "He was seriously injured and got 30 stitches to the wound, but there is no threat to his life,"  adding: "We are calling on other surfers to be on the alert against sharks." At this point it is unknown what type of shark was involved. The incident took place around 30 meters offshore.
The last shark related incident was in 1995 when a fisherman was killed by a Great White.
Click to view all 2014 shark attacks and bites.
.