Joseph Tanner was surfing off the coast near Indian Beach Trail at Ecola State Park around 4 p.m. when he was pulled off his surfboard and bitten on the upper and lower thigh by what he identified as a "medium-big" great white shark.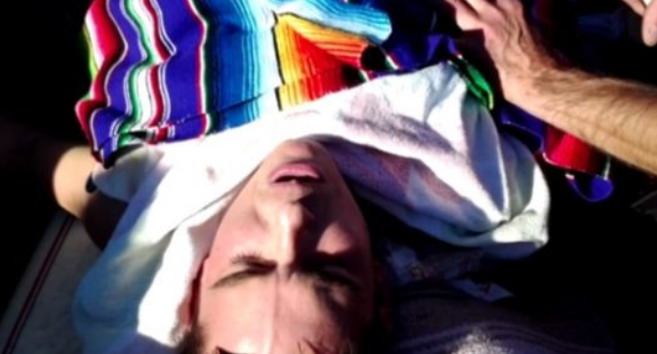 Witness Jeff Rose told KGW-TV he saw splashing, and at that point jumped on his board and yelled to Tanner to get out of the area.
Fellow surfer Steve Gehrig saw Tanner sitting on his board before the incident occurred.
"He kind of just lurched real funny, It looked like he had slipped off his board, but a little more violently than you would see someone slip off their board and I was like 'did he just slip or was that something different?'" Gehrig told Sky News.
"I saw the back, the dorsal fin. All I could say was it was about this big, it kind of came up over and whipped around real quick. And it was just real fast." He added.
Tanner, who is a trauma nurse, made it back to shore and helped analyze his own wounds.
"He directed his own first aid, (knew) what needed to be done; he asked us a lot of questions, what we were seeing, if we saw spurting blood," Rose explained.
The 29-year-old was stabilized on scene before being flown to a Portland hospital with serious injuries.
There have been a total of 79 shark attack bites in 2016, 7 which were fatal; 38 were reported in the US, with 28 occurring in Florida. Fifteen have occurred in Australia, three of which were fatal.
All locations have been marked on the 2016 shark attack bites tracking map.