A variety of recent shark attacks have been reported across the globe.
Three interactions occurred off the coast of Western Australia.
A surfer was hit by a great white shark April 22. Nathan Burch was surfing near Gracetown when the estimated 11-foot shark came from behind and hit the teen in the leg. Although the teen was frightened, he was uninjured.
On April 25, a second surfer was knocked in the water by a 6-foot shark near Prevelly.
A third surfer was bumped at Mandurah. Around 5 p.m. Adam Murray was sitting on his board when he felt a solid thud under his board. The 36-year-old quickly paddled back to shore.
The increase in shark activity is due in part to the 7 known whale carcasses spotted along the coast.
A windsurfer in New Caledonia was not injured during a shark encounter April 9.
Giles, a 17-year-old high school student who chose to be identified only by his first name, was foilboarding off Noumea when he was knocked of his board. He was approximately 30 meters off the beach when his board began to wobble.
He unsure what happened when he lost his balance and fell into the water, but soon found out as the shark's body smashed against his ribs and thigh and began biting his board.
After a few seconds, the shark swam away. Giles was able to climb back on the board, signal his father, and the two returned to shore.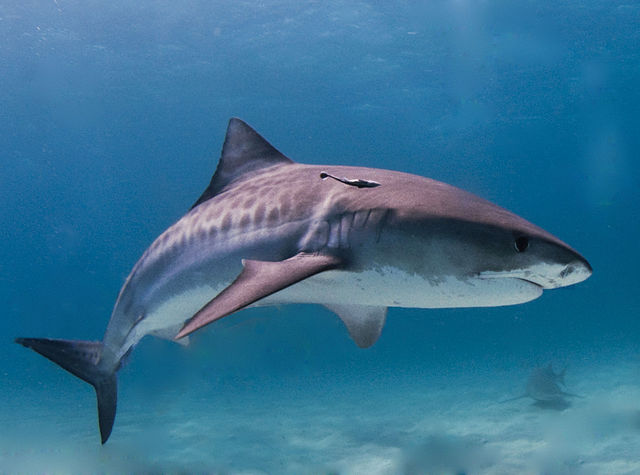 Another close encounter happened near Isla del Coco in Costa Rica.
A German tourist was diving with a group in an area known as Manuelita April 28. At 10:40 a.m. a tiger shark grabbed the 30-year-old's tank and began to swim off.
He was able to ditch his gear and make an emergency ascent to the surface, uninjured but shaken up by the encounter.
Two divers were bitten in the same area in 2017. Rohina Bhandari and her dive master Jimenez were attacked by a tiger shark November 30. The shark fatally wounded Bhandari and Jimenez was wounded as he tried to fight off the shark.
The month of April ended with a second shark bite reported in the Thailand.
An unidentified Korean tourist may have been bitten* while swimming near the Khao Tao Area. The man apparently missed, ignored or did not understand the no swim warning signs and entered the water.
Reports indicate the wound was superficial and the man did not seek medical attention.
There have been a total of 26 shark attack bites* in 2018, 0 of which were fatal**; 2 were reported in the US, with 0 occurring in Florida and 2 in Hawaii. Ten have been reported in Australia, none were fatal.
All locations have been marked on the 2018 Shark Attack Bites Tracking Map.
Two unconfirmed worldwide and not included in the total count.
*Eight with no injury
**One possible scavenge
Updated 05/4/18 Downgraded Khao Tao Area bite to unknown. Local sources say it was not a bite.