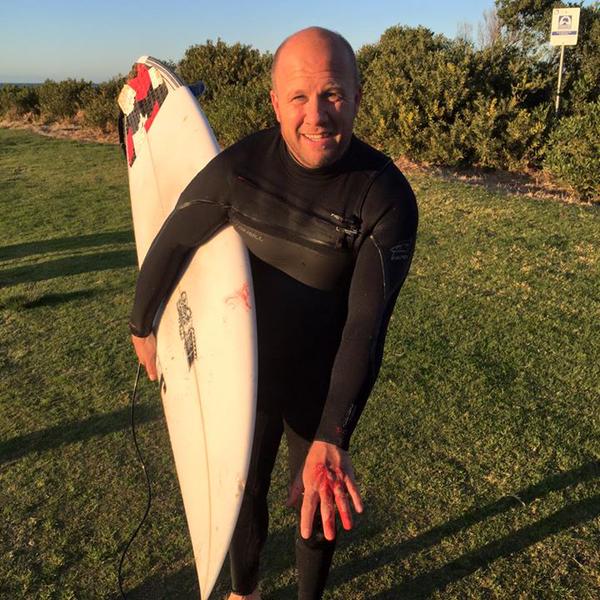 A 40-year old man was knocked off his surf board and into the water today in Australia.
The shark bit the front of the mans board and the surfer suffered injury to his hand.
Apparently the man may have caught a wave and then actually "ran over" the shark, as the incident occurred in very shallow water.
The incident occurred around 6:15 this morning at Shelly Beach.
Australia has had several shark attack bites in the last few months and a cull has been suggested.
All locations have been marked on the 2015 shark attack bites tracking map.