We begin this edition of shark news from around the globe with a visit to the Bahamas.
Researchers from the University of New England and the University of Miami's Rosenstiel School of Marine and Atmospheric Science have been studying female tiger sharks at Tiger Beach in the Bahamas.
In an effort to determine if the sharks were mature and pregnant, the group not only used visual cues such as mating scars, but also hormone blood tests and ultra sound.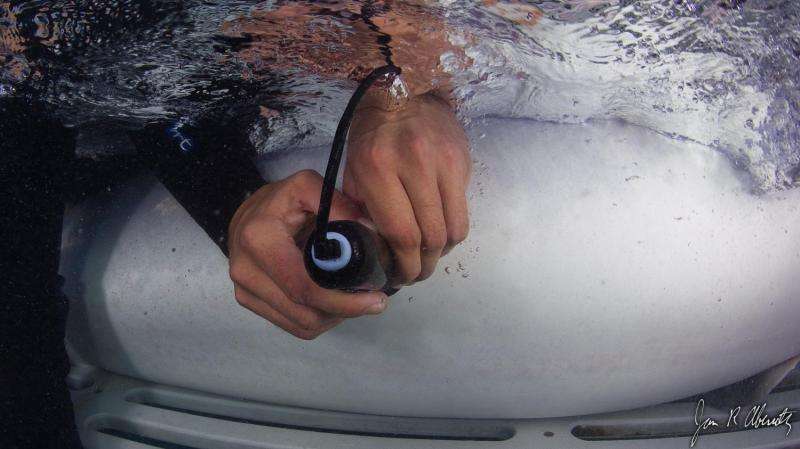 Professor James Sulikowski of the University of New England's Department of Marine Science told Phys.org "We discovered Tiger Beach was important for females of different life stages, and that a high proportion of tiger sharks were pregnant during winter months."
The data is important as it helps marine biologists to better understand the mating systems and reproductive biology of free range sharks.
Study co-author Professor Neil Hammerschlag said "Our data suggests that Tiger Beach may function as a refuge habitat for females to reach maturity as well as a gestation ground where pregnant females benefit from calm, warm waters year-round that help incubate the developing embryos and speed up gestation."
The information gathered also suggests that dive tourism is not the primary reason for the congregation of tiger sharks in the area.
The next shark news from around the globe comes to us from Malaysia.
The Malaysian state, Sabah is set to declare three of its marine parks as shark sanctuaries.
According to Culture and Environment Minister Datuk Masidi Manjun, the three marine parks cover a total area of two million hectares and is home to around 80% of the states shark population.
The shark sanctuaries should be declared in mid-2016 with the hope that shark populations will increase along with more sustainable fishing practices and ECO-Tourism.
In addition Mr. Sabah announced the "My Fin, My Life" campaign aimed at reducing shark fin consumption.
Our last shark news from around the globe story hails from Dubai.
Inspectors have been raiding fishmongers across the country to prevent illegal shark fishing.
Just last week, a surprise night inspection seized 80 finned sharks that were fished out of season.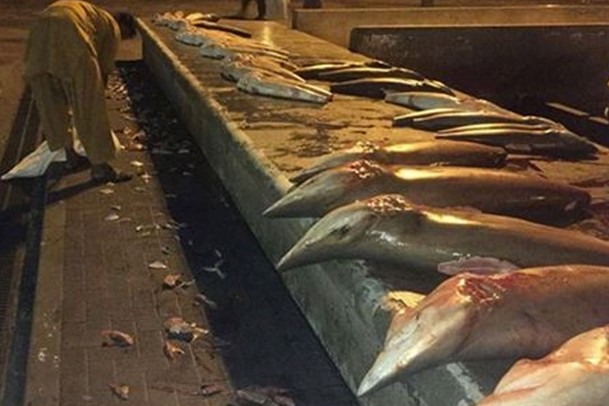 Fishmongers selling sharks out of season can have the inventory seized; their licenses suspended and face fines as high as $2,722.00.
EWS-WWF Senior marine conservation officer Oliver John Kerr told The National "This is a globalised market: fish markets from Europe to Asia see shark passing through their doors, and Dubai is no exception. The UAE has laws which control but do not prohibit the trade in shark products in the country, and, as such, products can still be sold in fish markets."
"Our oceans are on the verge of collapse, but it is still reversible if we act now. For instance, by fishing at sustainable levels and complying with government regulations, fish populations are able to continually replenish individuals lost to natural death or fishing."
That wraps up this edition of Shark News from Around the Globe for March 1, 2016.