A shark severed a surfers leg in Western Australia.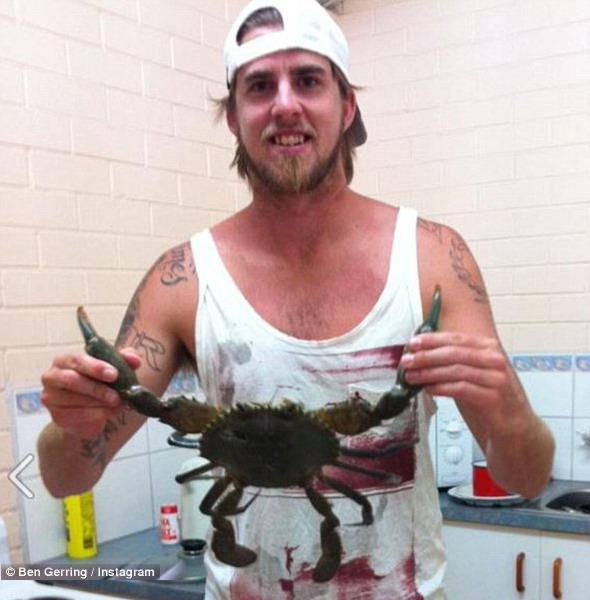 Ben Gerring was bitten by a shark while surfing at Falcon Beach in the town of Mandurah which is south of Pert City.
The 29-year-old was heard screaming for help as he was being pulled underwater. Other Surfers heard his cries and paddled over to assist.   They were able to carry Mr. Gerring back to shore and administer first aid.
Ian Barker, who assisted in the rescue, told Seven News he "Heard the boy say 'shark' and about 15 blokes paddled all the way into shore and there was two blokes still out there. I paddled out to them, they needed a hand and that's when I saw this fellow, he was very pale, they had him propped up on a surfboard paddling in, there was about 100 meters (109 yards) to go so we got him all the way ashore and then applied CPR."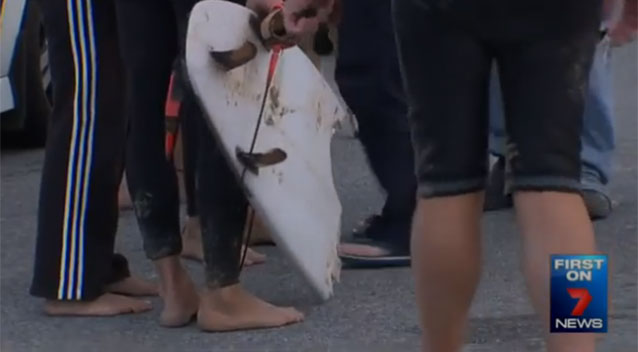 Gerring's leg had been severed just above the knee, but was conscious when he arrived at the beach, but soon passed out from lack of blood. Two unidentified men rushed to a local beach café and retrieved ice in hopes of preserving the appendage while paramedics administered CPR.
Mr. Gerring was treated on scene for around 20 minutes before being transported by ambulance to Peel Health Campus. After being stabilized, he was then flown to Royal Perth Hospital.
Just before 8 am, Surf Life Saving WA Tweeted a report from a member of the public who saw a great white shark.  The 11 ft (3.5m) Great white shark was seen swimming just before 8am at Pyramids Beach, which is located in the nearby town of Mandurah.
Mr. Gerring is currently in serious condition.
Update June 4, 2016: Mr. Gerring passed away last night. He leaves behind his pregnant fiancé Jasmine Boyer along with many friends and family. A gofundme page has been set up to help the family.
On Sunday a SCUBA diver was killed by a great white shark in Perth.
This is the thirty-second shark attack bite of 2016 and the fourth fatality. Eleven total in the US, with nine occurring in Florida. All locations have been marked on the 2016 shark attack bites tracking map.