Shark Week 2016 begins this Sunday on the Discovery Channel. This year some of the shows will be augmented with special virtual reality 360 degree videos.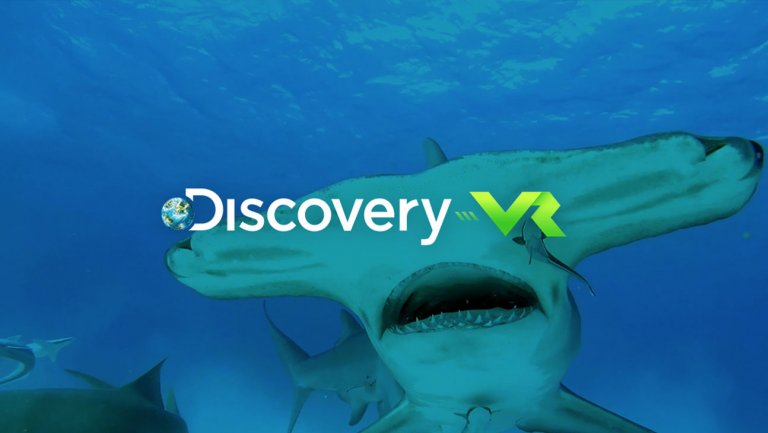 Shark Week VR experiences will include Surviving Sharks, which sends viewers "underwater" with Australian Navy diver Paul de Gelder who lost his leg to a bull shark.  Another feature will be Dare to Swim in The Shallows, which offers a look into  Sony Picture's upcoming film The Shallows, which opens in theaters today.
The VR videos can be viewed using Google cardboard or other VR viewers. The app is available to download in Google Play and the itunes store.
This years schedule is below.
Sunday, June 26
8 – 9 p.m. EDT — Tiger Beach  Dr. Neil Hammerschlag tracks 40 tiger sharks at Tiger Beach in the Bahamas.

9 – 10 p.m. EDT — Return of the Monster Mako Shark tagger Keith Poe, marine biologists Greg Stuntz and Matt Ajemain, along with underwater cinematographer Joe Romeiro attempt to document a live preditation by a 1000-pound mako shark.
10 – 11 p.m. EDT — Isle of Jaws shark Cinematographer Andy Casagrande and marine biologist Dr. Jonathan Werry study a cluster of all male great white sharks off an uncharted island. They study and examine the habits of the sharks and try to determine their mating habits.

11 – 11:30 p.m. EDT — Shark After Dark Eli Roth returns to discuss the days episodes with special guests.

Monday, June 27
8 – 9 p.m. EDT — Shallow Water Invasion  Marine biologists Grant Johnson and Mauricio Hoyos use a self-propelled shark cage to study the movements of great white sharks off Guadalupe Island. They hope to find where the sharks travel at night and why negative shark encounters occur in shallow waters.

9 – 10 p.m. EDT — Jaws of the Deep The REMUS SharkCam team and Marine biologist Greg Skomal go to Guadalupe to track down the massive great white shark named Deep Blue.

10 – 11 p.m. EDT — Sharks Among Us Dr. Craig O'Connell shows his system that may prevent negative shark encounters.

11 – 11:30 p.m. EDT — Shark After Dark
Tuesday, June 28
9 – 10 p.m. EDT — Wrath of a Great White Serial Killer Ralph Collier and Brandon McMillian attempt to find out why great white sharks are congregating in the Pacific Northwest coast.

10 – 11 p.m. EDT — Air Jaws: Night Stalker Chris Fallows joins shark expert Jeff Kurr and Dr. Hammerschlag to look into how sharks hunt in the dark.

11 – 11:30 p.m. EDT — Shark After Dark
Wednesday, June 29
9 – 10 p.m. EDT — Deadliest Shark Doctors Barry Bruce and Michael Domeier have the rare oceanic white tip in their sights in hopes of determining whether this shark is really the"World's Deadliest Shark." 

10 – 11 p.m. EDT — Shark vs. Dolphins: Face Off  Dr. Mike Heithaus and team examine the relationships between sharks and dolphins.

11 – 11:30 p.m. EDT — Shark After Dark
Thursday, June 30
9 – 10 p.m. EDT — Nuclear Sharks  Marine biologist Luke Tipple travels to the Bikini Atoll with Ashlan and Philippe Cousteau. The group looks  at sharks where nuclear testing was conducted.

10 – 11 p.m. EDT — Jungle Sharks Dr. O'Connell and Casagrande team up to study young bull sharks in Costa Rica's Serena River.

11 – 11:30 p.m. EDT — Shark After Dark
Friday, July 1
9 – 10 p.m. EDT — Shark Bait Dr. Greg Skomal and team check out the shark food population in Cape Cod.

10 – 11 p.m. EDT — Blue Serengeti Marine biologist Barbara Block attaches cameras to sharks and their prey.

Saturday, July 2
9 – 10 p.m. EDT — Sharksanity Highlight reel of the past weeks events.

Sunday, July 3
9 – 10 p.m. EDT — The Killing Games Dr. Casagrande and Jonathan Werry  head to Australia to watch great white sharks beach themselves to find food.
Keep in mind the schedule is subject to change and reruns will play during the day.