A spearfisherman has been bitten by a shark in Australia.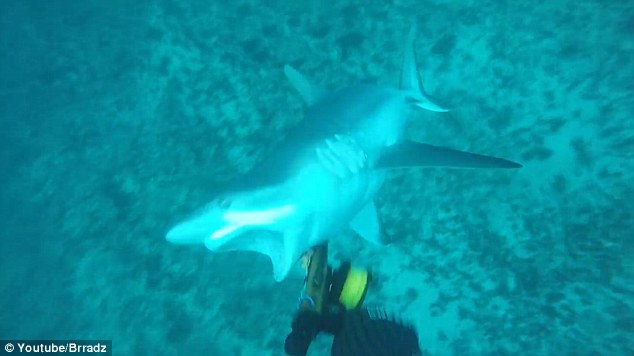 Brad Vale was spearfishing with three friends off the coast of Coral Bay when he was bitten.
The 19-year-old Albany teenager had is GoPro camera filming as he dove down and a 5 foot (1.5m) shark started circling him.

"I dived down and just sort of sat down at the bottom and a shark came in on me," he told Perth Now.
"He got a bit close then did a big turn at me and charged so I gave him a poke. When I poked him he just turned back and without me noticing I looked down and he was already chewing on my gut.
"I got to the surface and was going to shoot it but I didn't even have time to do that. He sort of latched on to my stomach and I tried to hit it with my gun in my hand but he let go pretty quick."
Vale said the sharks are common in the area, but that they tend to be "pretty aggressive," in Coral Bay.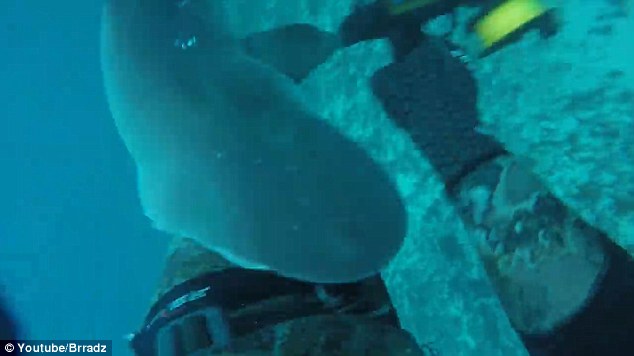 He said "We deal with them all the time when we dive but it's very rarely that one gets too close … they'll never turn on you because when you jab them it sends a big shock through their sonar system and it gives a bad vibe to them and they used to swim away.
"This was a bit of a different one."
The shark left puncture wounds in Vale's wetsuit and he was left otherwise unharmed.
There have been a total of forty shark attacks bites in 2016. Five of which were fatal. Fifteen total in the US, with ten occurring in Florida. Ten have occurred in Australia, three of which were fatal.
All locations have been marked on the 2016 shark attack bites tracking map.