A spearfisherman has died after being attacked by a shark.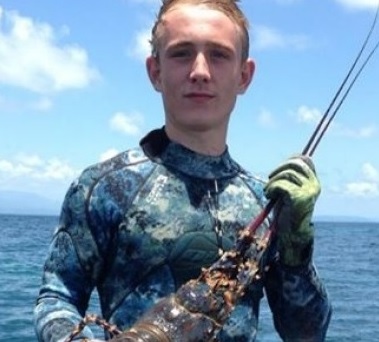 Daniel Smith,18, and two friends were fishing in far north Queensland, Australia Dec. 15.
Around 11:30 a.m. Smith was diving Rudder Reef when a tiger shark bit the Douglas shire resident several times.
He was bleeding heavily as he was pulled from the water. His friends contacted emergency services, who notified the group that a helicopter was currently in use transporting another patient.
A tourist dive boat heard the distress call and picked up Smith, who was in cardiac arrest.
He was connected to a defibrillator and given CPR throughout the two-hour boat ride back to shore.
Smith was pronounced dead after arriving at Port Douglas.
"He had massive injuries to his right upper leg, right groin and right arm. A lot of large blood vessels in the groin area, so, for him to go into cardiac arrest that quickly, it would be probably blood loss," Greg Thiedecke of the QLD Ambulance service said in a statement.
In December 2004, spearfisherman Mark Thompson died from a heart attack after being bitten by a shark near the same area of the reef. Thompson was also spearfishing and reportedly had fish attached to his weight belt.
This is the third fatal shark attack in Australia this year and the fifth worldwide, including one possible scavenge.
The location has been updated on the 2014 shark attacks bites tracking map