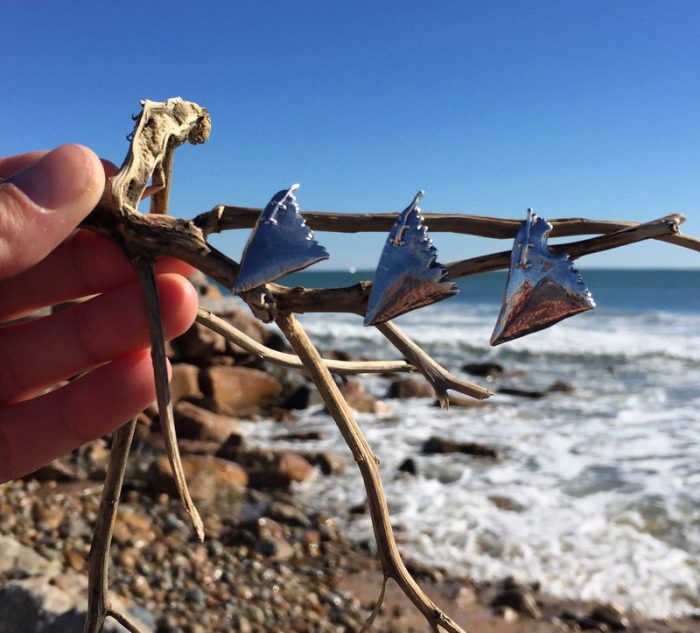 Sterling silver shark fins may just be the perfect last minute gift for your favorite shark lover, a gift to give yourself or your favorite trackingsharks.com writer.
Designer Brooke Kanani makes each unique OCEARCH inspired shark fin by hand. She told me a little about the process: "Everything I make, I make by hand from start to finish using the lost wax method of casting. I carve the original or model out of wax using dremel tools and files.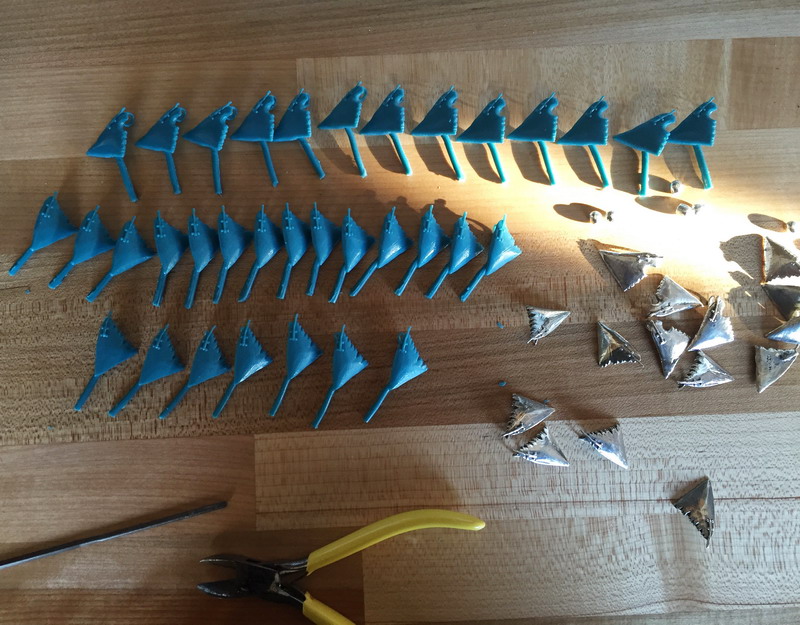 After this is complete, a plaster cast is made around the wax and is placed in a kiln or oven where the wax is then burned or melted out. This leaves a negative space in the hardened plaster. Molten metal is then poured into the plaster cast. Once this hardens, which is almost instantly, you can break the plaster off of the metal and begin the cleaning process.
Sprue's (the posts that allow the metal to flow to fill the form) are then cut off and the pieces are filed down in the area at which they were attached. The pieces (fins) then go into a polishing tumbler.
Then they are tarnished and then polished by hand again! A lot goes into each one of these pieces and although I do have a mold of each fin, each one is essentially one of a kind."
As I mentioned the pieces are inspired by OCEARCH's tagged sharks. I asked why she chooses to make shark fins and her answered was rather interesting.
"Their FINgerprints make them unique. Just like people. So far I have Mary Lee, Katharine, and Lydia, the very popular, twitter famous female sharks, which now have their own voices.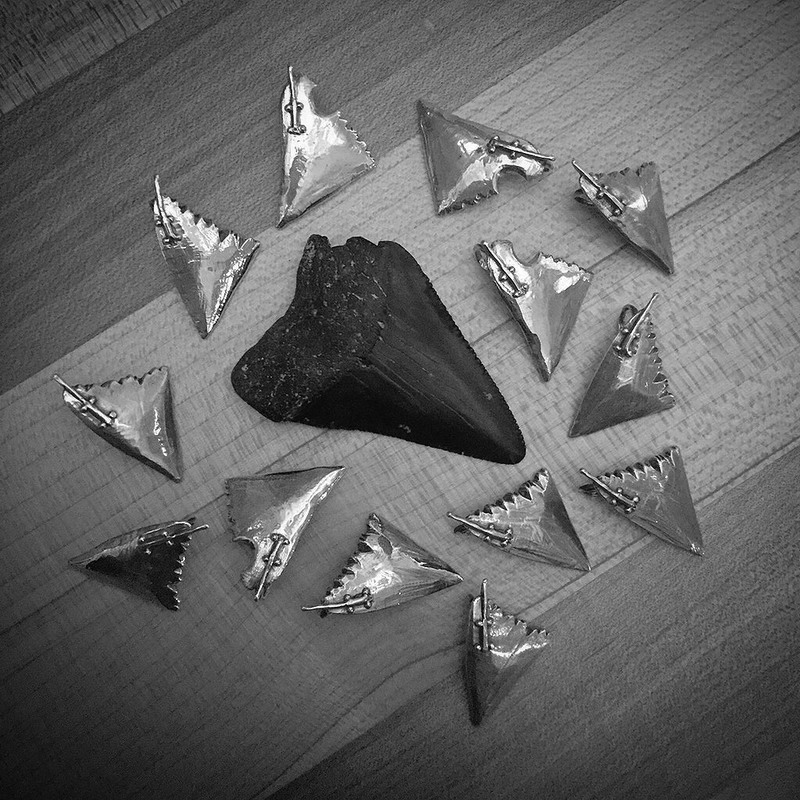 OCEARCH has helped us look at sharks in a different way, together we learning more day by day, and this seems to be where the fear we have for them stems from. If we can't relate to something, we tend to fear it.
Now that we can check where our shark friends are at, and gather research from their habits, we are gaining a better understanding of these "mysterious creatures of the deep." They aren't scary, they are beautiful.
If anyone should be scared, it's the sharks. If we look at the numbers, humans become the monsters.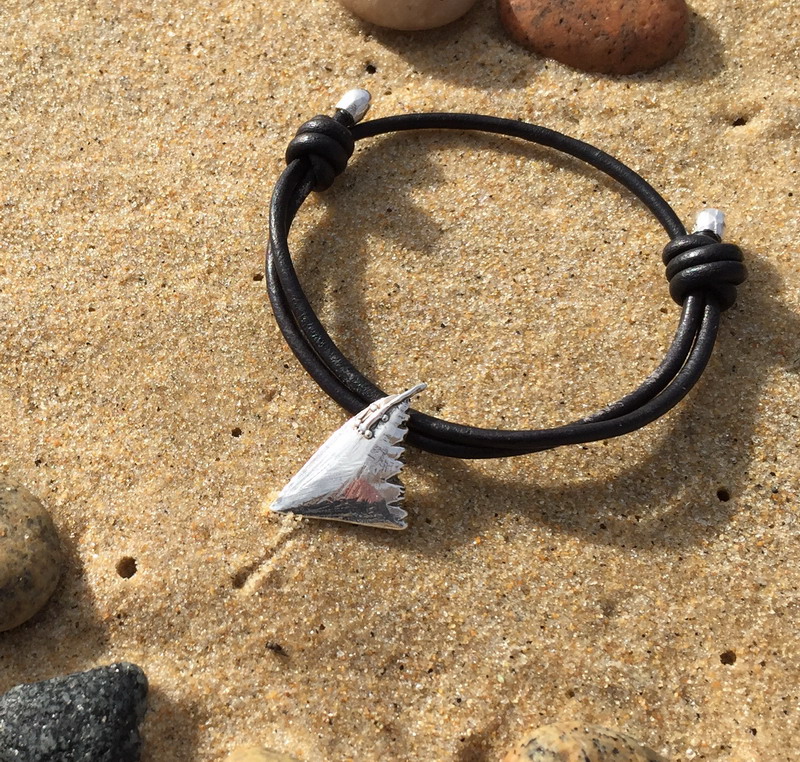 Edward Abbey said "If people persist in trespassing upon the grizzlies' territory, we must accept the fact that the grizzlies, from time to time, will harvest a few trespassers."
Brooke Kanani donates 20% of the proceeds of each sale of her sterling silver shark fin jewelry to help further OCEARCH's shark research.
To order you handmade shark fin visit http://www.brookekanani.com/shop/
You can also follow her on instagram: www.instagram.com/brookekanani/
And twitter: @BrookeKanani