A surfer reports being bitten by a shark in Hawaii.
The unidentified man said the incident occurred when he was paddling out at 6 a.m. on Wednesday morning.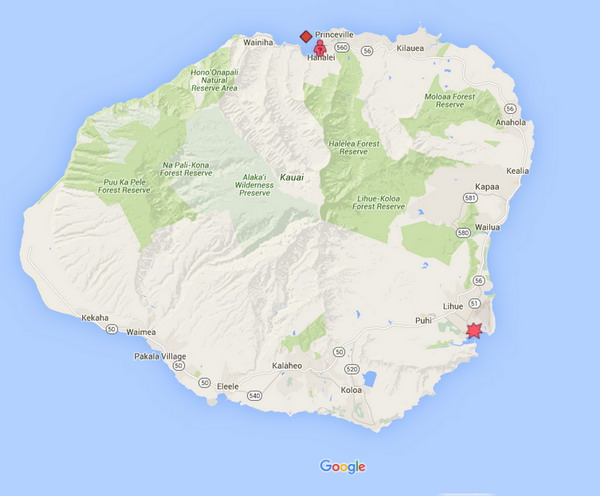 He was off Kalapaki Beach in front of the Marriott Hotel in Lihue when he was bitten on the arm.
The surfer reported the shark was three- to –four-feet long.
He was able to drive himself to the hospital where he was treated for a single puncture wound.
Warning signs were posted along a two-mile stretch of Kalapaki Beach on Kauai's southeastern shore.
The Hawaii Department of Land and Natural Resources Division of Conservation and Resources Enforcement recommended beach goers stay out of the water until noon today.
There have been a total of thirty-nine shark attacks bites in 2016. Five of which were fatal. Fifteen total in the US, with ten occurring in Florida. Nine have occurred in Australia, three of which were fatal.
All locations have been marked on the 2016 shark attack bites tracking map.