A California woman had a close encounter with a great white shark off the California coast June 25.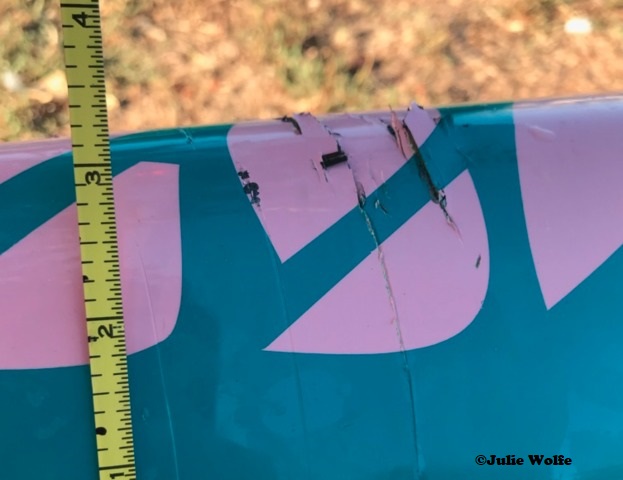 Julie Wolfe, a world-class outrigger canoe paddler, was offshore of Oceanside Harbor around 5:30 p.m. when something grabbed her new outrigger canoe.
"All of a sudden I felt like a car hit me from underneath. Just a BAM! And I knew right away what it was," the 57-year-old said during an interview with Fox 5.
"I think you are just supposed to stay there, but I spun around and I paddled as fast as I could. It was a terrifying paddle in two-mile terrifying paddle-in. Of course, you think of your family, and I was thinking of my kids," Wolfe said.
"I wasn't sure if it was chasing me or not. About a minute into my paddle back in I felt a little, at the back of my stroke, I felt a little tug on my paddle. I think he grabbed my paddle."
Wolfe, who was a contestant on reality television show "Survivor: Redemption Island," paddled her water-filled canoe back to shore.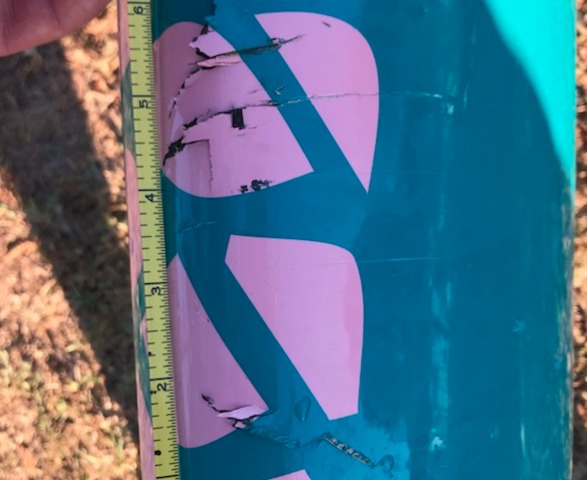 After notifying the Harbor Patrol, she examined her boat. "I saw these holes in my canoe, I never felt a bite," she said.
Wolfe said researchers from the Shark Research Institute estimated the damage to the canoe was from an 11 to 12-foot great white shark.
The incident won't keep her out of the water. "I need to get back in the saddle and go out today. Paddling in the ocean is my life. I'm going out."
Related: Shark Attack Prevention
There were several shark interactions off California in 2017, three of which had injury.
Spearfisherman Grigor Azatian had a large portion of his leg severed by a great white off Monterey Bay in Stillwater Cove November 24.
Leeanne Ericson was injured by a shark while swimming in the surf line off San Onofre State Beach on April 29.
Pat Conroy and a friend were fishing off Bean Hollow State Beach August 1 when he was hit by a shark.
Kayaker Brian Correiar was knocked into the water near Pacific Grove around 4:30 p.m. on March 18.  A video of the incident shows a shark dragging the kayak across the surface of the water.
Steve Lawson was hit by a great white off West Cliff and Pelton Avenue on July 11. He held onto the kayak until he was rescued by the Santa Cruz Harbor Patrol.
Two interactions occurred near Santa Barbara on July 20.  Bret Jackson was 350 feet east of Stearns Wharf when a shark grabbed the side of his kayak. The shark pushed the boat sideways for a few feet before capsizing it. Jackson was rescued, and his kayak had a nearly 16-inch-wide bite mark on it.
Earlier that day, around 8 a.m., a stand-up paddleboarder had a similar encounter with a 7- to 8-foot juvenile white shark off More Mesa Beach.
The shark bit the nose off the paddleboard, before returning and biting the rail of the board leaving a 7-inch wide bite mark on the board.
There have been a total of 46 shark attack bites (33 with injury, 6 of which are considered provoked*) publicly reported in 2018. One fatal**; 9 were reported in the U.S., with 3 occurring in Florida and 2 in Hawaii.
All locations have been marked on the 2018 Shark Attack Bites Tracking Map.
*Provoked defined as spearfishing, feeding sharks, fishing, etc. (Listed with green marker.)
**One possible scavenge