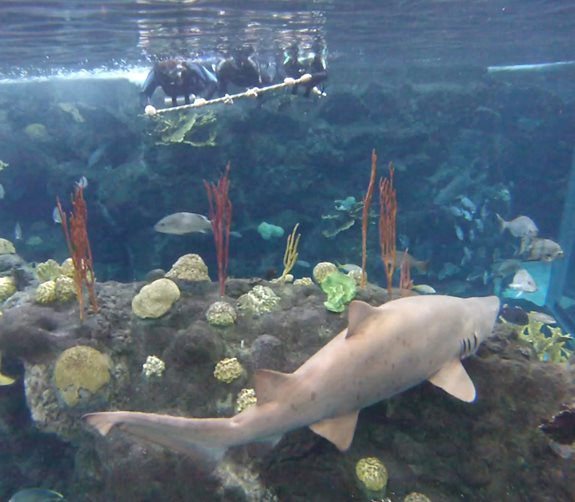 Now you can swim with the sharks in a new program from The Florida Aquarium.
For $100  guest nine years old and up can scuba with the sharks…. well kinda of.  There is a tank involved, but guest have to wear a life jacket type vest that keeps them on the surface.
Which is OK, since it is helping children and others see the underwater world and will hopefully lead them to want to become certified divers.
The 30 minute excursion will immerse guest with a spectacular view of coral reef gallery which has over 1,600 fish, sea turtles, stingrays and Sand Tiger Sharks.
The fee includes Aquarium admission and you can get wet daily at 1:15 and 3:30 pm.
Check out their website at: http://www.flaquarium.org/Explore-the-Aquarium/things-to-do/Shark%20Swim.aspx#2