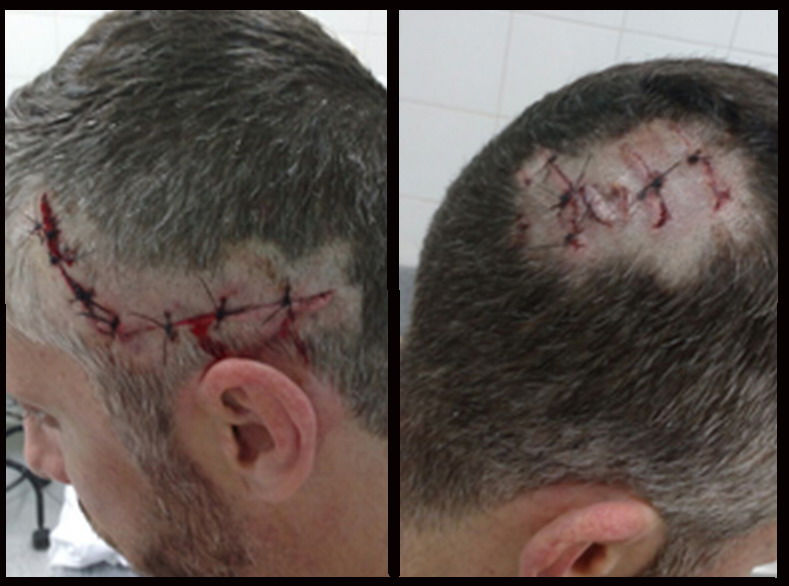 Rafael Hermes Thomas was off Estalerio Beach in Brazil when he was bitten by a shark Tuesday.
The 41-year-old had just jumped in the shallow water when the shark bit him.
He told the Santa Catarina "I went into the sea, took a dive and felt a bite on the head. She bit and let go. *"
Mr. Hermes traveling companion came to his aid and saw a large gray 5 to 6 foot shark.
Once the two exited the water, Hermes was taken to the Ruth Cardoso Hospital.
Jules Soto, curator of the Oceanographic Museum of Univali in Balneario Picarras, spoke with Mr. Hermes by phone and reviewed photographs of his injuries. After measuring the distance between the teeth marks, Mr. Soto identified the shark as a sand tiger shark pup.
He said "It is a typical species of southern Brazil. It was abundant, but with fishing, was virtually wiped out. There is still, but is scarce, only in very shallow water."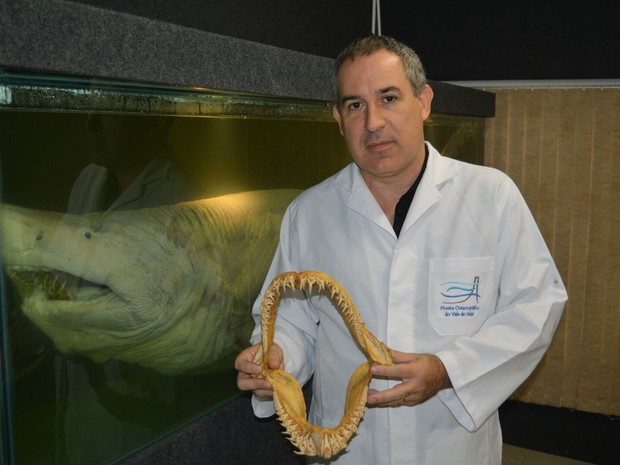 Sand tigers are listed as vulnerable on the International Union for Conservation of Nature Red List. They have an extremely low reproduction rate, breeding only every second or third year and then only birth one or two pups.
Though they sharks do look aggressive, they are normally docile and there are currently no reported fatalities attributed to the species. They are known to swim in the surf which can bring them in to close proximate to humans. However, the only recorded unprovoked attacks bites involved fisherman or divers feeding the sharks.
It may be possible Mr. Hermes actually jumped on to the shark, which then bit in defense.
Hermes will not give up swimming, but he did say he will be going to other beaches in the future.
The location has been marked on the 2016 shark attack bites tracking map.
*information has been translated from Portuguese to English