A teen has been bitten by a shark in Florida.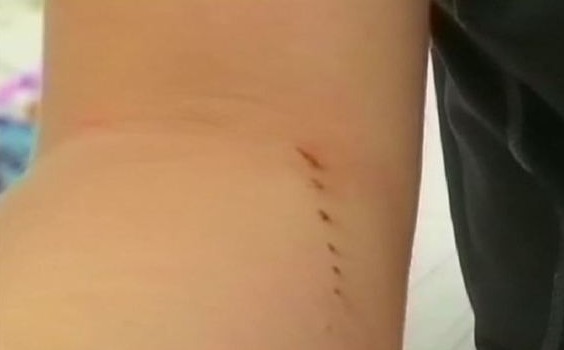 Nick Kawa was playing football at Fort Myers Beach when the ball landed in the water on Wednesday.
When he reached into the murky water to grab the ball he was bitten on the right forearm.
He immediately ran to his family who thought the blood coming from his arm was a prank.
Kawa's uncle, Dave Erffmeyer, told Fox35 "I thought he was playing a joke on me when he first came up. I thought he had one of those Halloween kits or something so I didn't believe him right away."
He added that he thinks the murky water was a contributing factor, saying "I think sharks don't normally attack people, I think it thought his arm was probably a fish. Since it didn't have much visibility."
Kawa was taken to hospital where doctors surmised the bite was most likely from a nurse shark.
Nick feels lucky saying "I could have lost a lot more than what I did."
This is the second shark attack bite of 2016 in Florida and the thirteenth worldwide. Two of which were fatal and one unconfirmed.
All locations have been marked on the 2016 shark attack bites tracking map.