A teen has been bitten by a shark pup in the South Zone of Recife, Brazil.
Arthur Andrade was swimming around 1:30 p.m. on January 24 in front of the Atlante Plaza Hotel. Apparently signs are posted warning of sharks.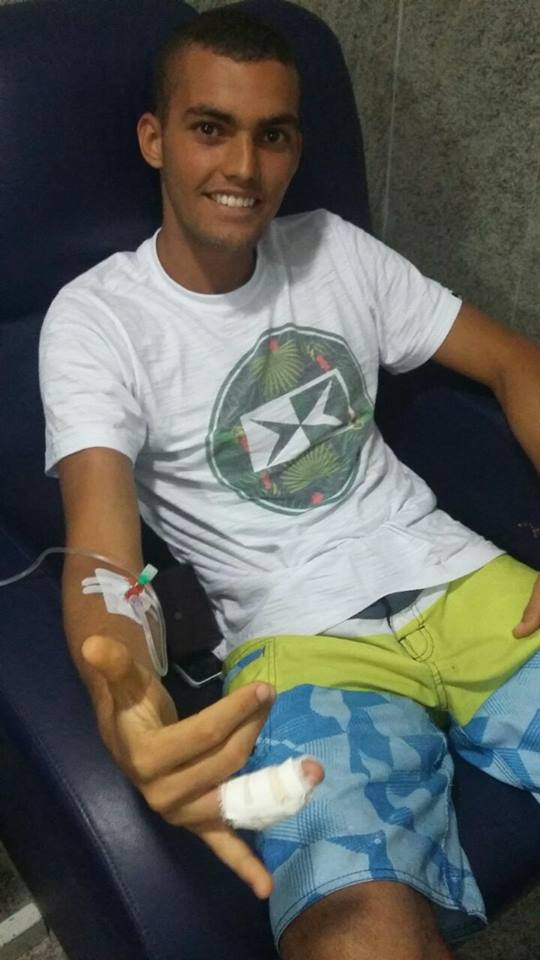 The 21-year-old was in waist deep water as the tide began going out when he noticed a strange movement in the water.  He hurriedly began swimming toward the beach, but was bitten on his right hand.
The young surfer realized he had sustained a small bite on his ring finger as his father assisted him out of the water.
He was then taken to St. Joseph Memorial Hospital in Derby, central Recife where he received medical treatment.
"Thank God it was just a scare! But the reality is that the Boa Viagem beach is full of puppies of shark. Today my son Arthur Andrade, at lunch time went for a swim in front of the old hotel Atlante Plaza hotel, when he was surprised by a small . . .[shark pup that] bit him in his hand.  Thankfully . . . [it was] not something more serious. Authorities, this [situation] has already crossed the line!" Arthur's father Andrey Andrade wrote in a Facebook post*, along with a photo of his son receiving first aid.
The senior Andrade encouraged authorities to do more than put out signs or banners to alert people of the large number of shark pups present in the area.
There have been a total of 8 shark attack bites in 2017, none of which were fatal; 3 were reported in the US, all of which occurred in Florida. Three have been reported in Australia, one of which had no injury.
All locations have been marked on the 2017 shark attack bites tracking map.
*Translated by Google.