A surfer has been bitten by a shark in Plettenberg, South Africa.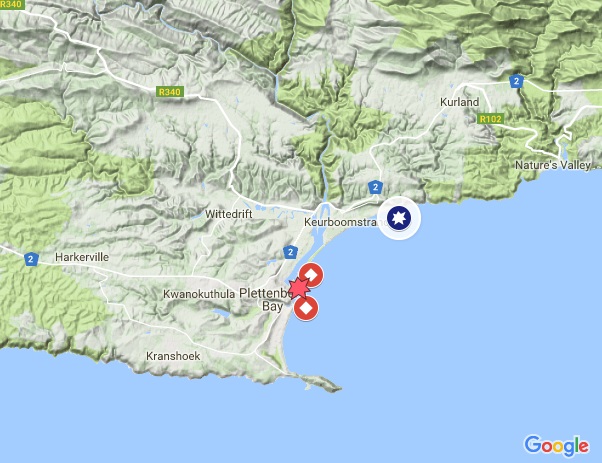 The unidentified teen was at The Waves in Keurbooms around 5 p.m. April 29 with two other surfers.
"[the teen was] at the back-line he turned to catch a wave when he saw a fin approaching towards him, he felt a bump and he felt a bite on his right calf.  He caught a wave to the beach where he was met by his dad, who had witnessed the incident, and by bystanders who rendered assistance while raising the alarm," the National Sea Rescue Institute said in a statement (NSRI).
The 14-year-old was treated on scene by the Med-Life ambulance service before being transported to the hospital.
While the species of shark has not been positively identified, "…initial indications lean towards the bite being made by a White Shark of approximately 2 meters [5.6 ft] length."
The NSRI recommended ocean goers use caution when visiting the Southern Cape coastline as there has been an increase in shark activity close to shore.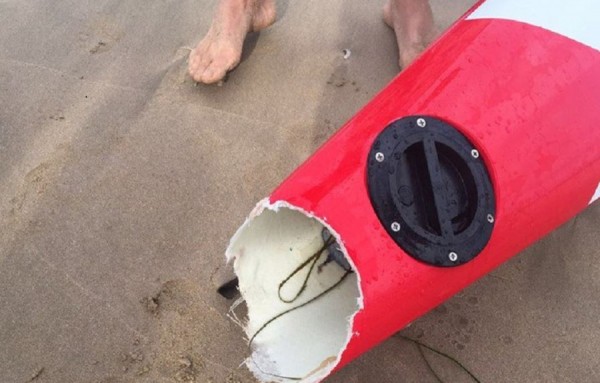 Plettenberg Bay had two shark attacks with no injury in 2016. On April 22, the rear of Dave mason's surf ski was bitten off by a shark.  He was knocked into the water, but was able to scramble back onto the ski and was able to stay afloat by holding onto a friend's boat.
Ben Swart had a similar encounter on December 19, when an estimated 13-foot (4m) great white shark bit a large chunk out of his ski.
The last attack with injury reported in the area occurred on June 26. Dylan Reddering (graphic images) was surfing when he was bitten on his right leg, ribs and buttocks. The 23-year-old had severe lacerations, but no major arteries were damaged.
There have been a total of 41* shark attack bites in 2017, 5 of which were fatal*; 18 were reported in the US, with 14 occurring in Florida and one in Hawaii. Eight occurred in Australia, one of which was fatal. One with no injury and zero suspected attack bite.
All locations have been marked on the 2017 Shark Attack Bites Tracking Map.