Richard O'Connor was bitten by a shark while fishing at Umina Beach in New South Wales on Australia Day.
"I was trying for some bream or flathead but the fellow fishing next to me hooked a reef shark," O'Connor told the Hunt Network.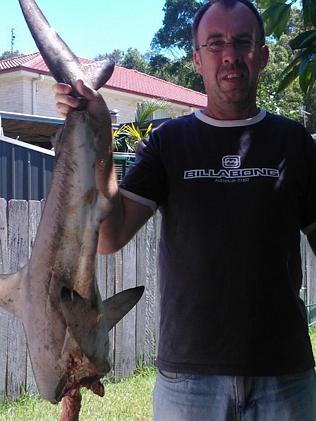 "We managed to get it off the hook between us but as we lay it on the rocks my hand slipped and the shark grabbed it." he added
He was able to kill the shark and pull his fingers from its mouth and had a Good Samaritan look at the wound.
"The other fellow had a look and said it would definitely need stitches so we applied a makeshift pressure bandage." he said
He went to a local clinic where he received 5 stitches.
The whole ordeal has been a wake up call and he realized that he needs to pay more attention when fishing.
"The whole experience seems a bit surreal – those things tend to happen in slow motion as far as your perception goes. I just didn't respect the shark enough." he said.
Since O'Connor physically caught the shark, the incident is considered as provoked.