Mike Zimmerman of Scuba Nation was on a shark encounter trip with Emerald Charters when a tiger shark decided to take a bite of his camera.
The group was off the coast of Jupiter Florida when the shark, named Alice took a likening to cameras.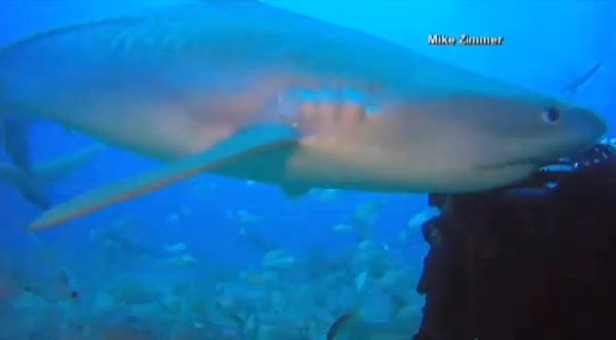 Alice initially investigates the diver with the bait bucket, appearing to bump the diver's tank and head?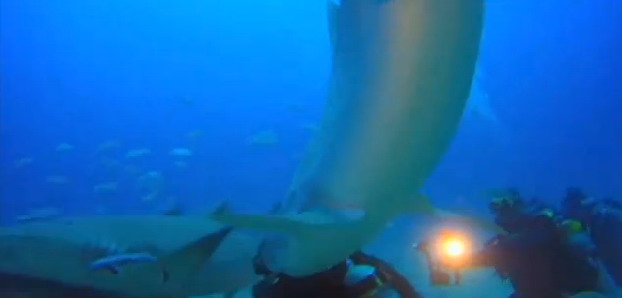 She then slowly swims over to Mr. Zimmerman and takes a test bites of his camera.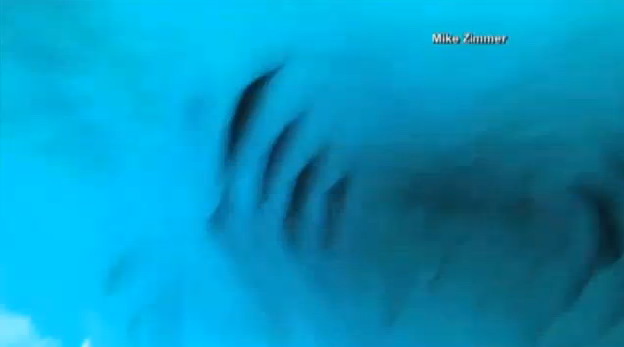 Once she realizes plastic doesn't taste that great she moves along.
Thankfully no one was injured and Mr. Zimmerman has a wild interaction caught on tape.
No word on how the camera fared, although on the plus side we know it still films.
The video was posted on the Scuba Nation Facebook page June 18.
Last weekend a diver was bitten on a shark encounter, but not much info has been released on what transpired or who he was diving with.