A woman in Australia was shocked to see a shark attached to the bumper of a Jeep.
Julie Wright saw the unusual sight in Safety Bay, a southern suburb of Perth.
Apparently the shark was too heavy to put in the boat and the fisherman decided to attach the shark to the front of his Jeep.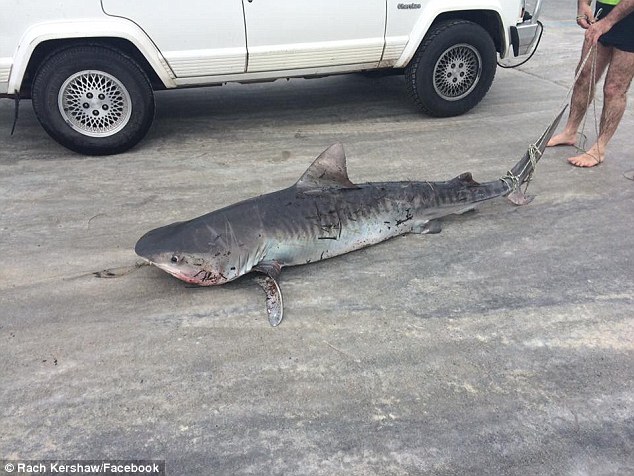 There is some talk the shark is over sized and should not have been killed.
If true, the fisherman could be facing fines.