A spearfisherman has been bitten by a great white shark in California.
Tyler McQuillen was spearfishing off the coast of Santa Barbara on September 1 when he felt a violet tug on his right fin.

The 22-year-old thought it was just a fishing buddy playing a joke, but then he saw the shark.
The shock of seeing the shark caused him to momentarily drop his speargun in the 10-foot deep water. Thankfully, he was able to recover the gun as the shark made a second pass.
After he stabbed the great white, it left the area.
Even though he was missing his right fin and had two broken toes, McQuillen began swam back to shore.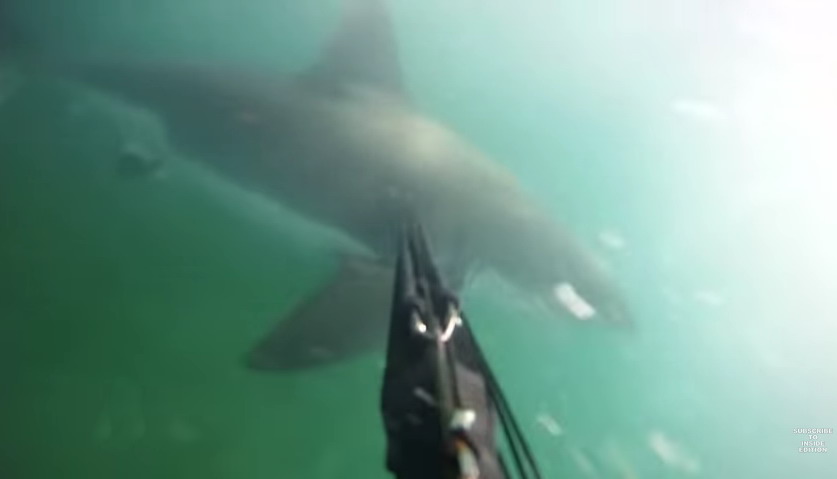 The broken toes will keep him out of the water for a month, but once they are healed, he plans to get back in the water.
There have been a total of sixty-two shark attacks bites in 2016. Six of which were fatal. Twenty-eight reported in the US, with nineteen occurring in Florida. Eleven have occurred in Australia, three of which were fatal. *
All locations have been marked on the 2016 shark attack bites tracking map.
*Original article regarding the McQuillen incident can be found here