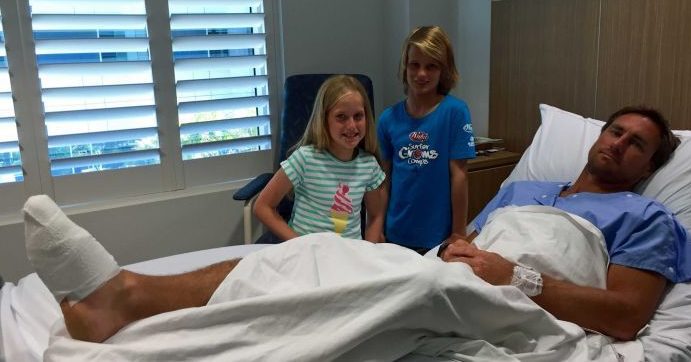 Shane Hilder was surfing with his daughter Molly over the weekend when he was bitten by a wobbegong shark.
The high school teacher was around a 55 yards off a beach in Caloundra, Australia when the incident occurred.
Mr. Hilder originally thought an adult body surfer had bumped his leg underwater, but felt that it was heavier than that.
"It had a lot of weight to it so I knew it was something big and that's when I jumped back and it bit me," he told ABC News.
The roughly 4-foot long shark quickly let go and brushed against Molly.
Molly said "Dad was screaming and I was screaming because it touched me"
The duo made it back to shore where Mr. Hilder examined his injury and realized he needed medical treatment.
Thankfully the wobbegong shark didn't sever any tendons and Mr. Hilder only needed stitches for the roughly 2 inch wound on his right foot.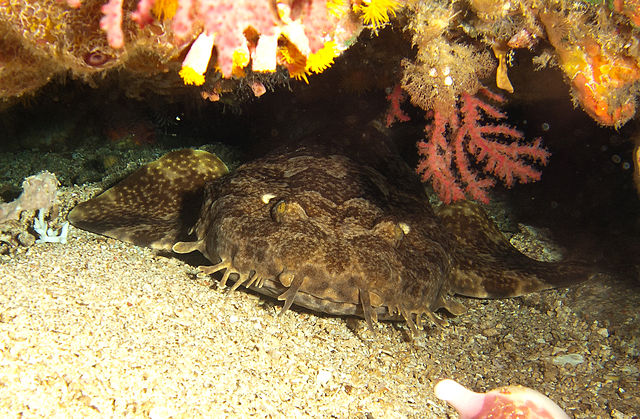 Wobbegongs, also known as a carpet sharks, are rather docile creatures and normally only bite when threatened.