A woman has been bitten by a shark at Folly Beach, South Carolina.
Holly Dyar was surfing around 15 yards off the beach on a longboard when she was bitten on the foot by a four- to five-foot (1 to 1.5m) long shark on April 29.
"I was just sitting there thinking, man, it's so gorgeous" the 33-year-old told WCIV.
As she was waiting on a wave around 11 a.m., the shark grabbed her left foot.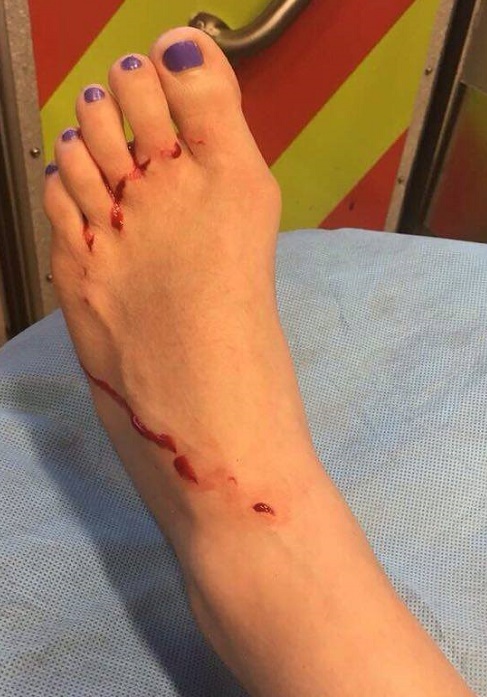 "I looked at my foot and all the blood started to come down," she said. "A wave was coming in so I just headed toward shore and boogie boarded in, screaming at the top of my lungs the whole time."
Dyar was able to make it back to shore and was treated on-scene by the Folly Beach Fire Department.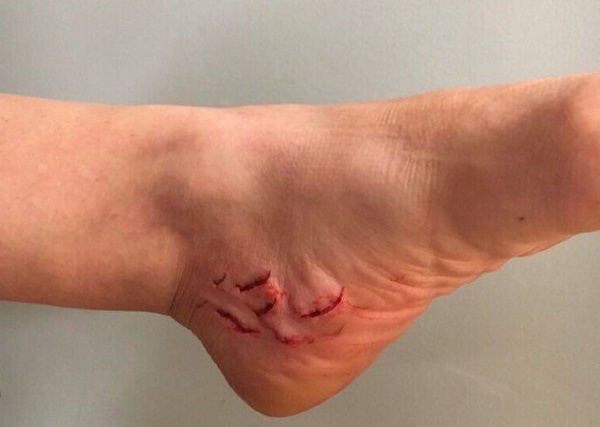 Dyar saw the shark and thinks it may have been a blacktip or bull shark.
While she will be on crutches until she totally heals, she does plan on surfing again.
"I'm definitely going to get back out into the water and keep going," she said. "Don't let fear rule your life."
There have been a total of 39* shark attack bites in 2017, 5 of which were fatal*; 18 were reported in the US, with 14 occurring in Florida and one in Hawaii. Seven occurred in Australia, one of which was fatal.
All locations have been marked on the 2017 Shark Attack Bites Tracking Map.
*Two may be scavenge