Video showing a diver remove a knife from a nurse shark's head has been posted on social media.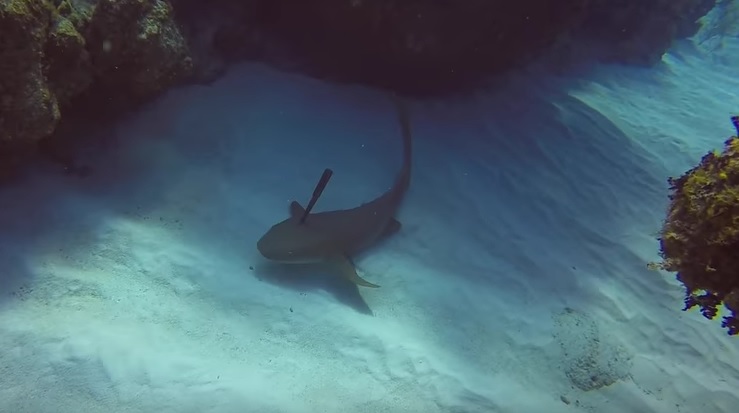 A dive group was checking the scenery of Cayman Brac February 27 when they came across a nurse shark with a large knife lodged in its head.
Brett Johnson, who works for Reef Divers, was leading the group around Snapper Reef when they noticed the shark had been stabbed in its head.
"At first it looked like it was just sleeping as most nurse sharks usually are, but then we noticed something coming out of its head," he told the Cayman Compass

Johnson swam down to the shark and attempted to gently remove the protruding kitchen knife from the shark's head.
"I can't say what happened or why it ended up getting knifed in the head, but fortunately it came out easy enough and the shark seems to be doing all right. It was seen again on Wednesday swimming around the same reef," he said.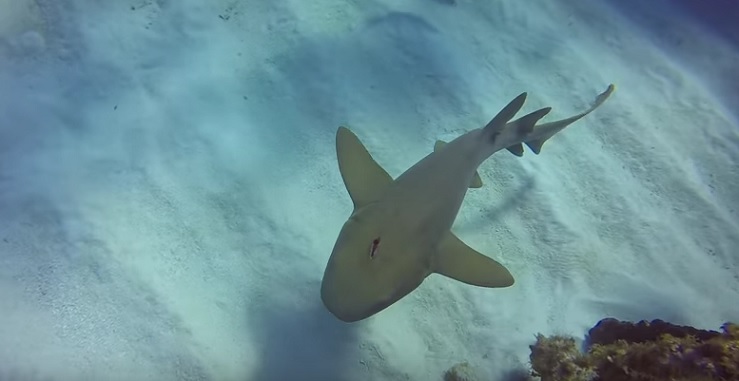 Although the shark had a large wound on its head, but appeared to be swimming fine.
Since 2015, a National Conservation Law now protects sharks in the Cayman Islands.
"Sharks are an important part of the ecosystem, and there is no reason to kill them," he said.
Not only are they important to the ecosystem, but they also generate thousands of dollars in income through shark-based tourism.
According to Pew Charitable Trusts, "shark-diving contributed US $42.2 million to the economy of Fiji, a sum composed of revenues generated by the industry combined with the taxes paid by shark-divers to the government."
Johnson suggested that some fisherman may not yet know sharks are now protected in the islands.
"It would be great if all public docks and boat launches had signs posted on them reminding the public that it is illegal to take sharks from Cayman waters," he said.