Want to live track sharks including great whites?
Below are a few sites where you can actually live track sharks and see where they travel.  A variety of sharks have been tagged including tigers and makos, but the most popular appear to be great white sharks.
Before you begin, you should know there are several different tags used in shark tracking.
Related: view global shark attacks on the 2018 Shark Attack Bites Tracking Map.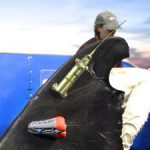 One tag in particular, the Smart Position or Temperature Transmitting tag (SPOT), has the unique advantage of displaying a shark's location each time the tag breaks the water's surface for 90 seconds or more. SPOT tags are placed directly on the shark's dorsal fin and transmit the approximate locations to satellites. The information is then plotted on tracking maps, where anyone can track sharks to see where they travel.
The information gathered can be used by researchers to understand migration paths, locate possible birthing grounds and, it may even help prevent negative shark encounters.
OCEARCH Global shark tracker: http://www.ocearch.org/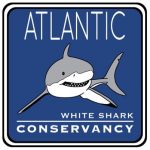 The Atlantic White Shark Conservancy Sharktivity Map and App were developed in collaboration with the Massachusetts Division of Marine Fisheries, the Cape Cod National Seashore, and officials from Cape Cod and South Shore Towns. These tools provide information on White Shark sightings, detection, movements, and research to raise awareness and help people and White Sharks co-exist peacefully.
App on iTunes and Android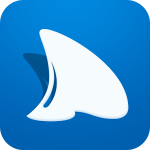 The Dorsal shark reporting app pulls reported shark sightings from both official sources and from user reports.
Available on iTunes and Android

Hawaii Tiger Shark Tracker http://pacioos.org/projects/sharks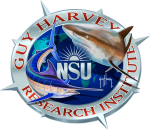 Guy Harvey Research institute tracking (be sure to click the sharks name to track)  http://www.nova.edu/ocean/ghri/tracking/

Track Shortfin mako's off the coast of California.  http://www.fishtrack.com/live-track/
Western Australia shark tracker: http://www.sharksmart.com.au/
Whale Shark Watch http://www.whalesharkwatch.org/