Would you like to go great white shark diving with Tracking Sharks? Now's your chance.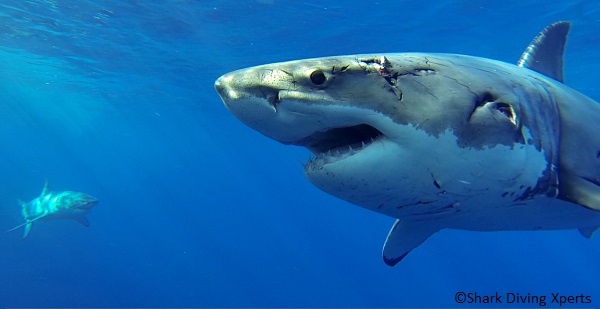 I have been working with Jimi Partington of Shark Diving Xperts for a great white cage diving trip in beautiful Guadalupe.
I've worked with Jimi for a few years now and he is a true professional. He has been featured on Shark Week year after year and is a master organizer with an experienced captain and crew.
Are you ready to see white sharks up close ?
Not only will you get to see white sharks and other ocean life, but we are putting together several shark themed activities and a special Tracking Sharks shark pack. It will have some cool decals, fossilized shark teeth and possibly a t-shirt (assuming the design comes out right).
The Tracking Sharks trip will be October 26-30.
If you are unavailable in October, but still would like to go, Jimi can set you up on another date. You can still get the shark pack, just let Jimi know you want one when booking. If your bank statement is a little slim this year, no worries. We are going to have another trip next year and your still invited. Send us your contact details on Facebook, email Jimi or leave a comment with your contact details and we will put you on the update list.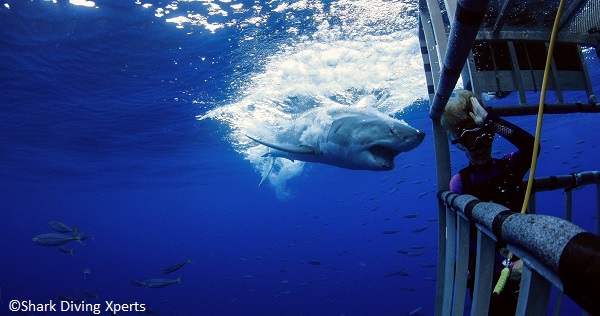 You do not have to be SCUBA certified to dive. We use a hookah system which only takes a few minutes to get use to.
The price includes meals and drinks plus beer and wine. Underwater time for guests average between 12 – 18 hours over the course of 3 day in super clear water.
The price per person is –
$3195 for a sharing room
$3395 for a private room
A deposit of $750 per person is required to book a space and the remainder of the balance no later than 45 days before departure date.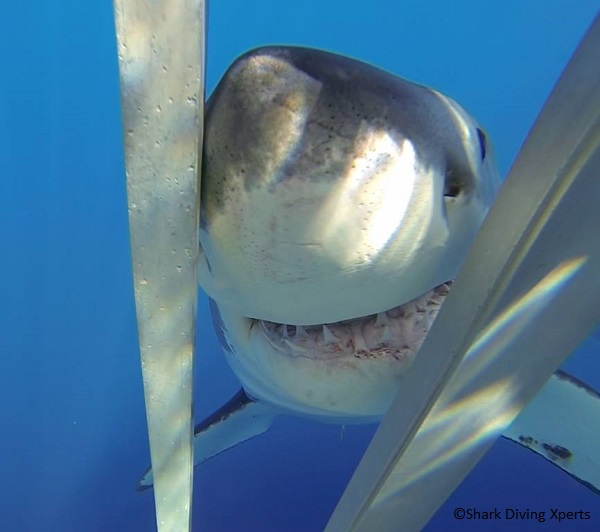 I know you may have questions and Jimi has a great FAQ section which can be found online.
If you are interested for this year's trip or have more specific questions, let us know. Both Jimi (Jim@sharkdivingxperts.com) and I (contacttrackingsharks@gmail.com) are available to personally answer all enquirers.
We are hoping to make this an annual trip, so if you can't go this year, let us know that you would like to be on the list for next year.
Hoping to see some white sharks with you!