Zoe Steyn was surfing Nahoon Reef off the coast of South Africa earlier this month when she had the shock of a lifetime.
The 13-year-old was around 75 meters off shore waiting on wave when a 10-foot long great white shark grabbed her board.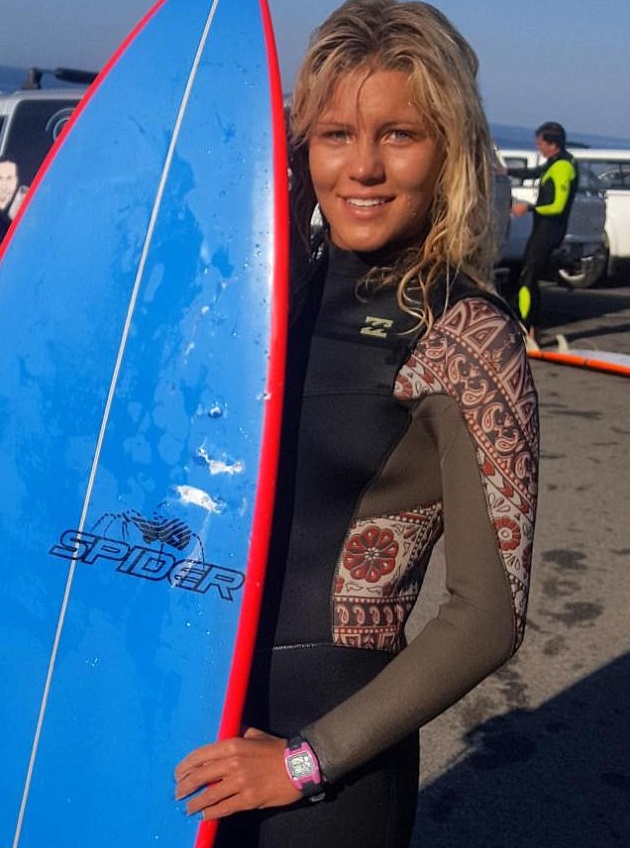 "I just saw this huge black eye looking straight at me and a huge bang as it took my board and began shaking it," Steyn said, as she related the incident in a July 16 report by The Telegraph.
"It latched on with its jaws just missing my leg and it tipped me backward, and I fell in and I just saw the black shape of it in the water and panicked.
"I heard another surfer screaming at me to get back on my board and I pulled myself onto it, but was terrified of where the shark was and what to do," she said.
She heard another surfer yell for her to get back on her board and she did.
"Then I saw a surfer friend, J.P. Veaudry, paddling straight out to get me and he told me not to think about the shark but just paddle for all I was worth.
"He kept asking me if I had been bitten by the shark but I said I didn't know as I was in a state of shock and adrenalin was just pumping through my body.
"I have never been so relieved to get on a beach in my life, and JP told me I was very lucky.  They reckon it was at least ten feet long, maybe bigger.
"It was the first time I have ever seen a shark in 3 years of surfing, and my memory of it is this big black eye looking straight at me – I was so, so scared" she said.
While Steyn doubts she will ever return to surf Nahoon Reef, she did face her fear and went surfing the very next day.
There have been a total of 58* shark attack bites in 2017, 5 of which were fatal*; 27 were reported in the US, with 19 occurring in Florida** and one in Hawaii. Nine occurred in Australia, one of which was fatal and one with no injury.  Three unconfirmed worldwide and not included in the total count.
All locations have been marked on the 2017 Shark Attack Bites Tracking Map.
*Two may be scavenge    **One report may have been outside of Florida waters.