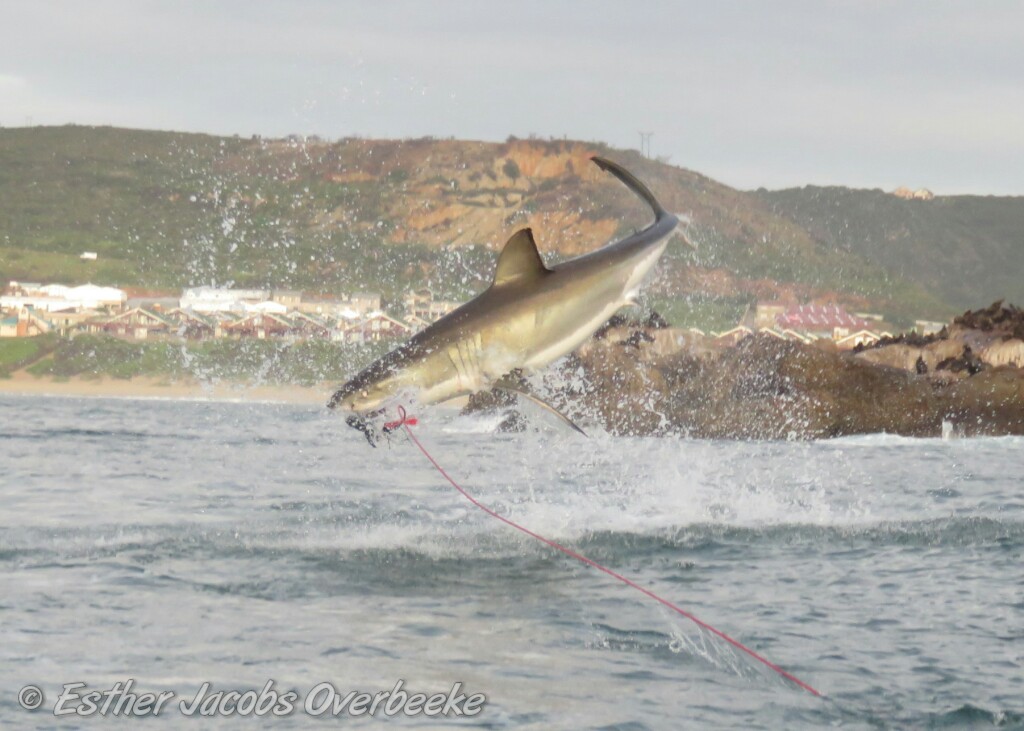 I captured the photo of this amazing juvenile Great White Shark on an early morning breach trip in South Africa. Our Mossel Bay sharks are mostly juveniles and we see a lot of breaching activity throughout the year. Sometimes they are breaching for something specific such as a seal or decoy like the one used for our breach trip, but we also witness random breaches where there isn't any sign of a target.
White Shark Africa's Shark Program offer these educational breaching trips using decoy seals to give people a chance to better understand and appreciate these sharks and their fascinating behaviours. Activities such as this make sharks worth more alive than dead, as proven by recent research, and shark tourism is vital for conservation.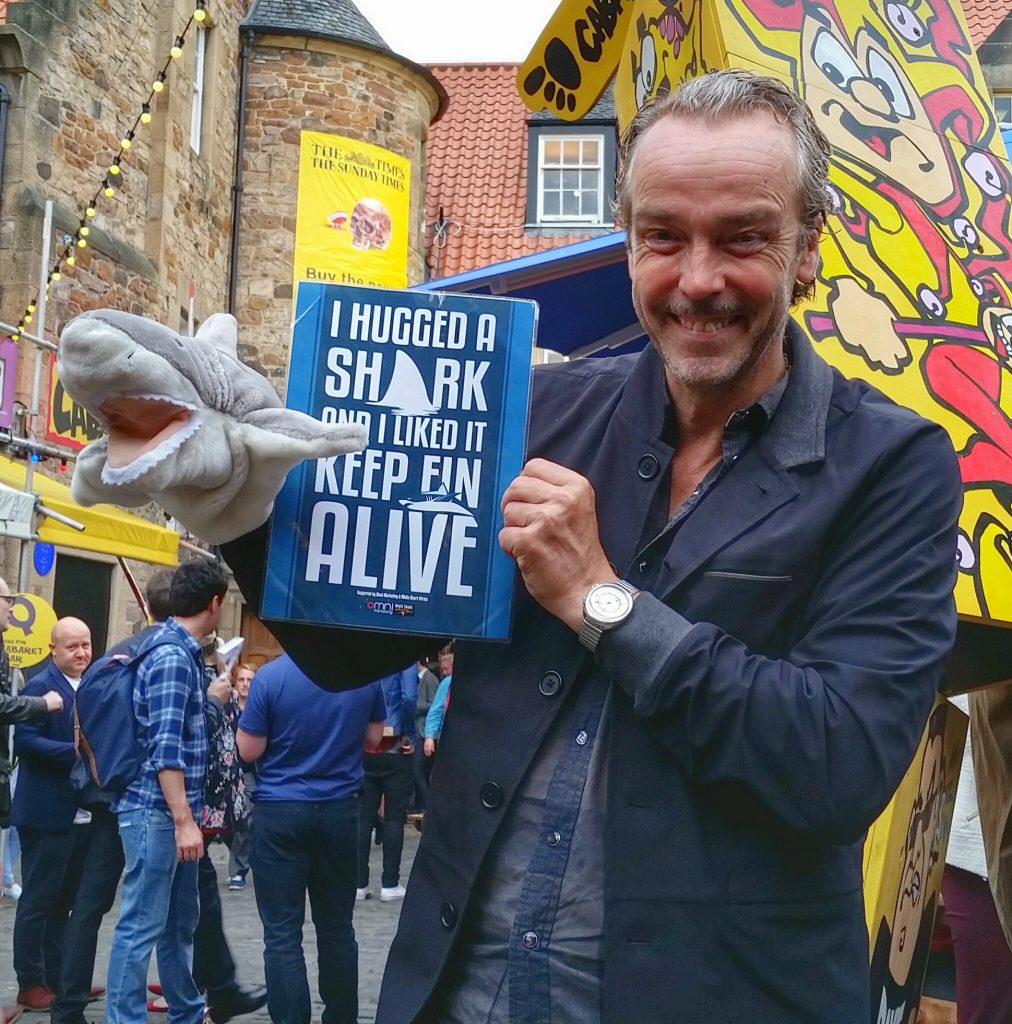 I volunteer my time with the shark program while also running a campaign called Keep Fin Alive. The campaign features Fin, a hand puppet shark on a mission to be photographed with as many people as possible holding a sign that says "I hugged a shark and I liked it… Keep Fin Alive". He's already been photographed with well-known actors, singers, chefs, photographers and scientists.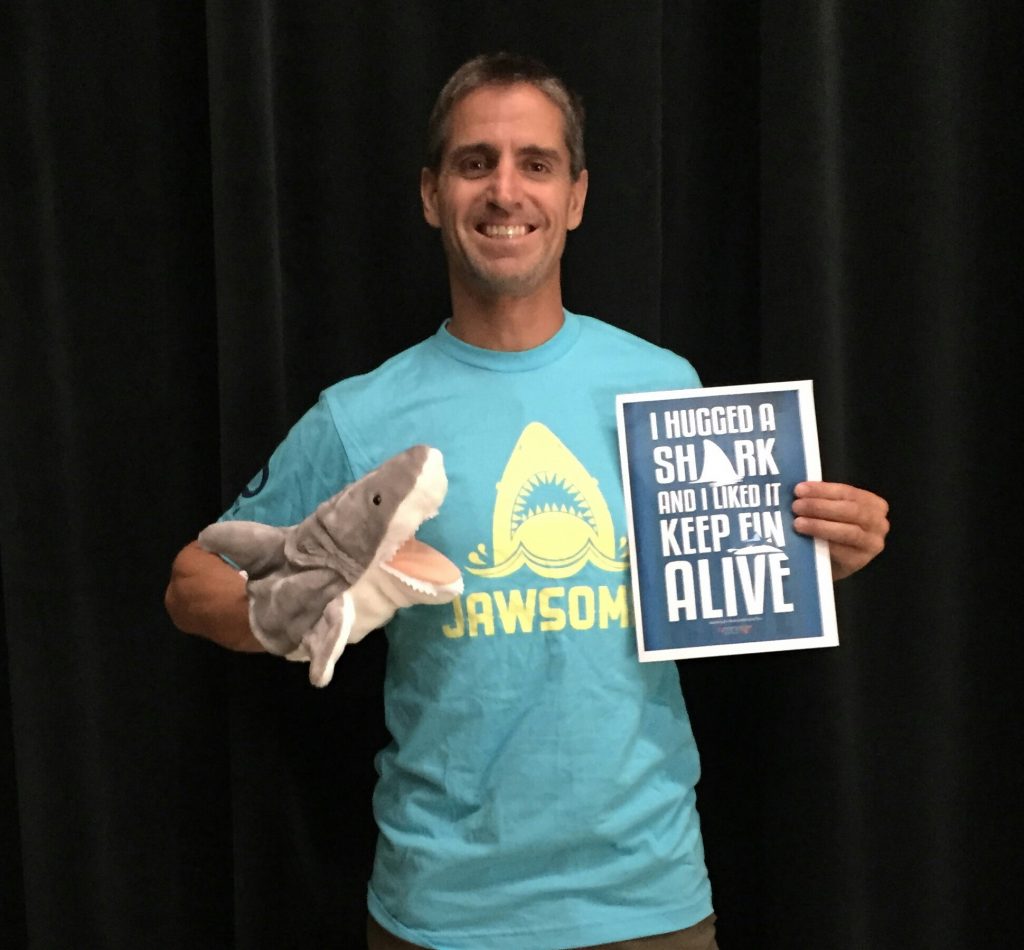 The ultimate goal of the campaign is to take a light-hearted approach to help change the common misconception of sharks and drive more attention to the problems of shark overfishing, finning, shark fishing tournaments, bycatch and longlining. With renowned personalities behind the campaign, we will gain more followers to then spread awareness of the issues facing sharks by gaining momentum through the power of social media.
Sharks play a vital role in keeping the oceans healthy and are essential to an ecosystem that produces more oxygen than all the rainforests combined, provides a third of the world with food, removes half of the atmosphere's greenhouse gases, and controls our planet's temperature and weather. Sharks and the oceans desperately need our help.
To get involved in the campaign is easy, just like and share our campaign pages www.facebook.com/keepfinalive and www.twitter.com/FinHugger,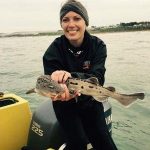 Esther Jacobs Overbeeke
Founder
Keep Fin Alive Campaign
Tel: +27 (0)7974 35 457