Hilton Head has a new resident, a great white shark.
Chip Michalove was fishing last Friday when something picked up his bait and took off like a 'freight train.'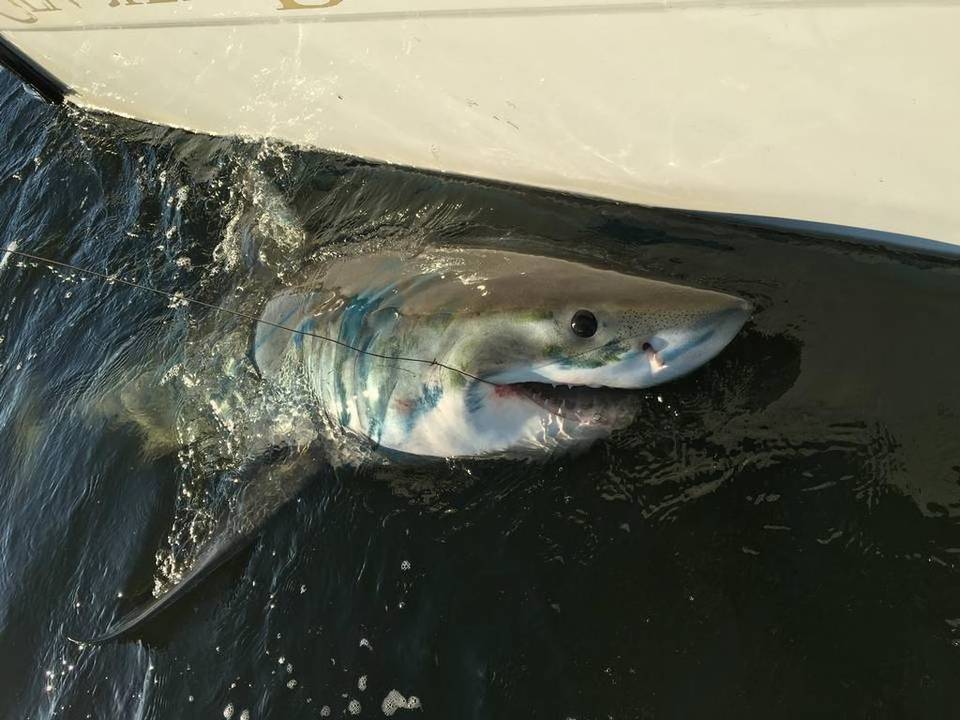 The seasoned fisherman told the Island Packet "When you see it move that fast, you move like lightning," he said. "It just kicks you into another gear. It's an incredible experience."
He brought the shark up to the boat, where his crew was able to snap a few photos.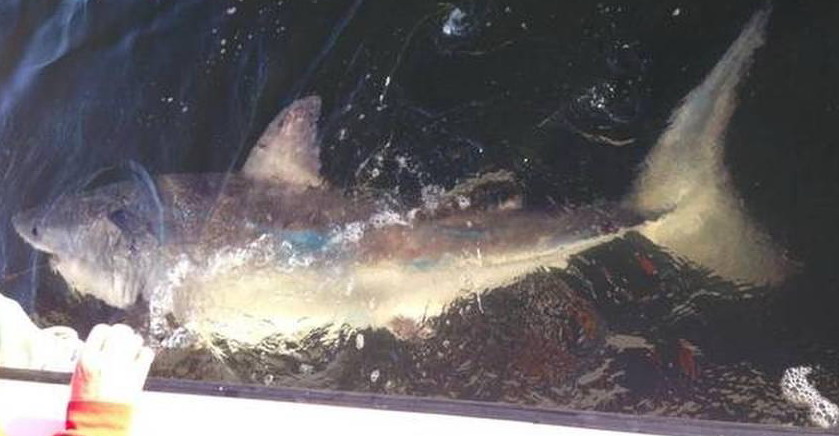 Although he has caught other species of sharks, great whites have a completely different demeanor.
"They circle the boat a few times, not a care in the world. They have no predators, and even after you hook them, they're not real scared. They just take off and try to figure out if they're hooked or not, while tiger sharks, bull sharks, they're a little more skittish." he told ABC affiliate WJCL22
Mr. Michalove believes he sharks are migrating from northern waters.
"The temperature just started dropping, so now a lot of these great whites are moving out, and traveling down from Cape Cod, New York, New Jersey, starting to migrate down and move into our area for the winter time." he said
Before releasing the shark they were able to tag it and then safely remove the hook.
This is not the first white shark he has caught in the area.  Back in January, he battled a 15ft shark for an hour and a half before the line broke.  He also caught two last winter which were more than 2,000 pounds.  Regardless of the size, he finds battling a white shark exhilarating.
If you are interested in white sharks, you track them online here (great white shark Mary lee has actually visited New Jersey three times this fall).