Kite surfer Kurt Hoffman was  bitten by a shark in Palm Beach County.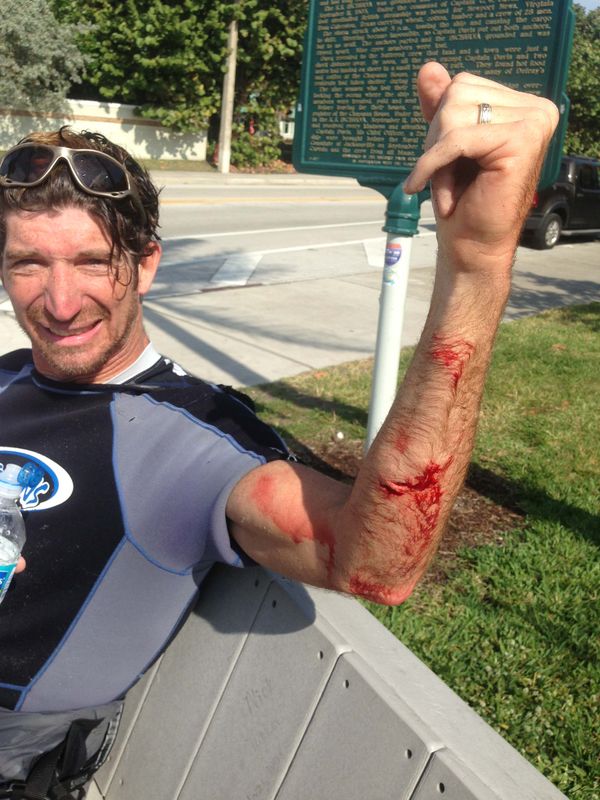 The 43-year-old told the Palm Beach Post  "At first I'm thinking I hit something. What the heck was that? Did I just get hit with a bunch of boards with nails in them? It just happened so fast,".
He was able to make it back to shore and his wife drove him to the Delray Medical Center. Doctors choose not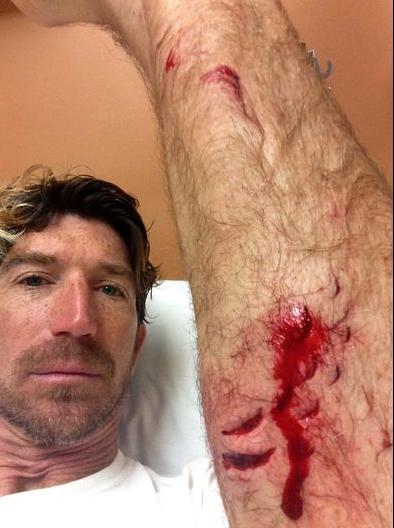 to sew up the 14 to 18 lacerations, as they hope all the bacterial will be able to drain out if the wound is left open.
Amazingly enough, he has seen lots of sharks while on the water and knows they weren't out to get him.
"I see them all the time. I see lots of them, sometimes there are hundreds out there and people don't realize. But they don't really want to bite us, it's a mistake. They live out there. They're hungry," he said.
Even after being bitten by a shark, he thinks the water is safer than driving on the roads.
"I did graphic design and I'd drive on I-95 for an hour and a half a day. I'm in the water for hours and hours a day. I think it was scarier on I-95." he said.
Click to view all 2014 Attacks Bites
This would be the fourteenth bite of 2014. Two have been fatal.