Folks who love sharks and contribute to the Atlantic White Shark Conservancy (AWSC) by June 30 will have a chance to name a shark if their name is drawn from the pool of donors. Winner to be announced on July 1.
A bonus for those interested in assisting the group, will be the Board of Directors' commitment to match all donations up to $15,000 for donations made before June 30.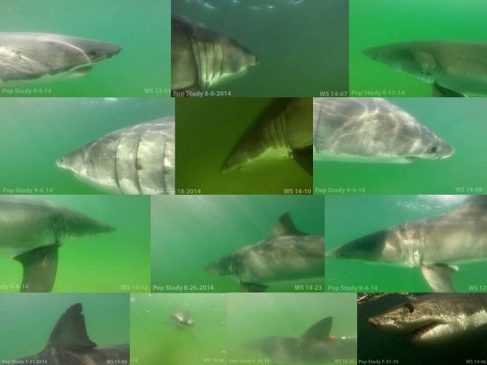 AWSC's mission is to support Atlantic white shark conservation by improving public safety, educating the community and funding scientific research.
Summer camp scholarship: $250-$500
Acoustic shark tracking tag: $400
Gills Club newsletter (one month): $500
 Buoy: $500
Acoustic receiver (to pick up tag signals): $1,500
Education materials: $2,500 (one year)
Satellite tracking PSAT tag: $5,000
Educational/Virtual Reality Exhibits: $10,000
Airplane spotter Pilot: $15,000 (one month)
As a nonprofit tax-exempt charitable organization, AWSC has teamed up with the Massachusetts Division of Marine Fisheries (MA DMF), in its fourth year of a 5-year white shark population study off Cape Cod. The data gathered will provide the first base-line population estimate that can be used for future conservation effort.

The MA DMF relies on outside funding to conduct research, and is supported heavily by the AWSC.  Dr. Greg Skomal and biologist John Chisholm of the MA DMF were the first to successfully tag and track great whites, using high tech tags, in the Northwest Atlantic Ocean. The pair continues to collaborate with educational institutions across the country.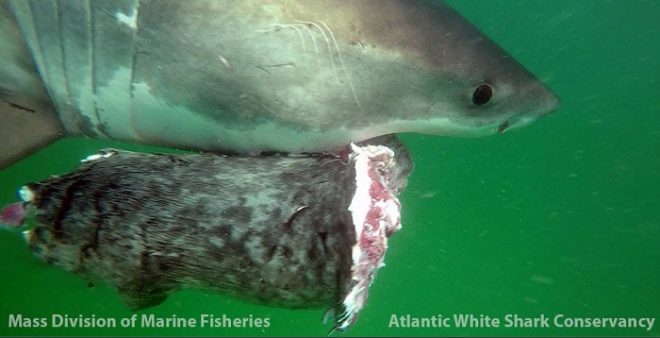 For shark fans, the Atlantic White Shark Conservancy app, is appropriately named Sharktivity. App-users can find information on white shark sightings, detections, and movements with the ultimate goal of peaceful co-existence of man and shark.
For those who really, really, really, really want to name a shark, make a direct donation of $2,500 to guarantee your chance to name a great white.