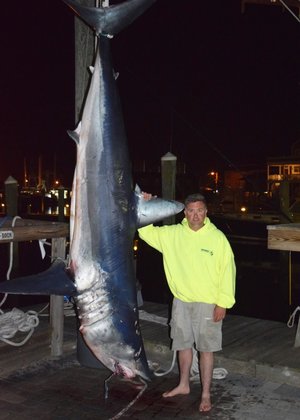 Fred Dirsh Jr and four friends reeled in a near record mako shark just outside of Cape May.
The shark breeched 3 times and was eventually dispatched with a shot from a 12-gauge.
The shark was 11 feet long and weighed in at 820-pounds.
According to philly.com the current New Jersey Record is 856-pounds and was caught in 1994.
You can read more at the links above.