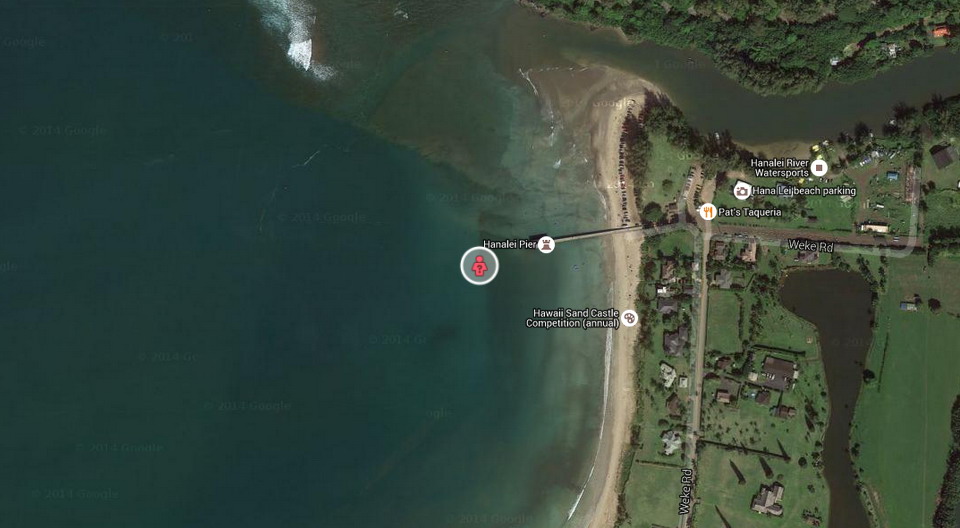 A surfer was bitten by what he identified as a shark while paddling into Hanalei Bay, Hawaii.
The unidentified man was bitten around 2 p.m. on Thursday.
He was near the Hanalei Pier when the incident occurred.
The Minnesota surfer had minor lacerations on both hands.
Lifeguards treated his wounds on scene and then he drove himself to a medical facility.
Officials did not see the shark, but opted to air on the side of caution by placing No Swimming and Shark Sighted signs at the beach.
The Department of Land and Natural Resources were notified of the incident.
Lifeguards will reassess the waters today before removing the warning signs.
The Hanalei Pier is located near an estuary where the Hanalei River feeds into the bay.
No reports as to which side of the pier the surfer was near when the incident occurred or if anyone was fishing at the time.
If confirmed this would be the fifth shark attack bite of 2016.
The other three occurred in Australia two of which were minor.
The fourth incident occurred last Saturday in Hawaii and involved another visitor from Minnesota.
Matt Mason was paddle boarding with his wife in Wailea Beach, Hawaii.
His paddelboard was hit from behind by a tiger shark.
The 14ft shark latched on to the rear of the board and knocked Mr. Mason onto its back.
The 48-year-old man began punching the shark in its midsection.
He was able to make it back to his board without incident and both he and his wife made it safely back to shore without injury.
Bite marks left on the back of the board were measured by Natural Resource Officers who were able to estimate the size of the shark.