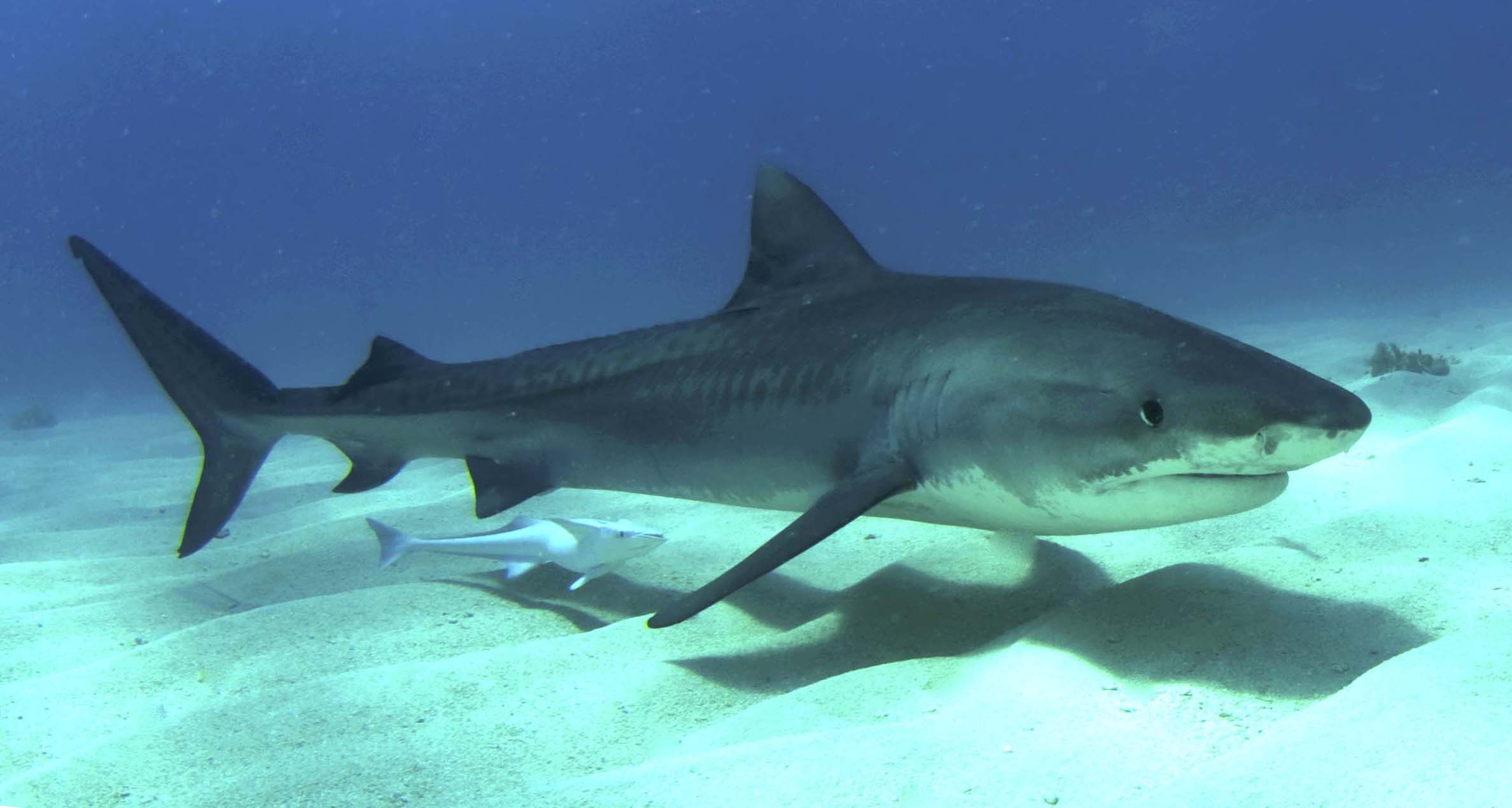 OCEARCH will be in Australia looking for Tiger Sharks with shark experts from the University of Western Australia later this month.
During the three-week expedition the crew hopes to land 20 mature tigers to tag and collect scientific data.
They plan to start in mid-April at Broome and then head to Rowley Shoals, Ningaloo Reef, Shark Bay, the Abrolhos Islands and then finish in Perth.
Chris Fischer, founder of OCEARCH told Perth Now "What we've found when we work around the world is that when you tag these sharks and you open-source the tracking, it gives people things to talk about other than, 'Oh my God, a shark is within 300 meters of the beach' or another shark attack."
He may be correct; one of OCEARCH's most loved sharks Lydia has amassed 12.6 followers on Twitter.
Unfortunately, the Australian Fishers Department has only made an exemption for the catching of tiger sharks and rejected an application to catch and tag white sharks.
Instead, the Australian authorities have fitted 80 sharks with acoustic transmitters that ping when the shark swims within 400 meters of an acoustic receiver.
The government also implemented a controversial cull program last year. During a three-month trial 172 sharks were caught. Twenty of the sharks were found dead on the lines, 14 of which were under the 10 ft requirement, fifty sharks over ten feet were shot and killed, even though they were not the targeted great whites.
A total of 90 were found alive and under the 10-foot requirement, so they were tagged and released.
"When you see what's going on in Australia with various forms of management of the sharks, it just seems like everyone is operating in this really intense mode of fear,"Fischer said.
Editors note*
In my opinion the Fishers department should jump at the chance to have OCEARCH tag white sharks.  I have wondered if they are concerned tourism may take a hit if people can see where white sharks are swimming.  What do you think? Let us know in the comments.