A boy has been bitten by a shark at Neptune Beach, Florida on Sunday.
The 13-year-old was in chest-deep water when he was seriously injured by the shark.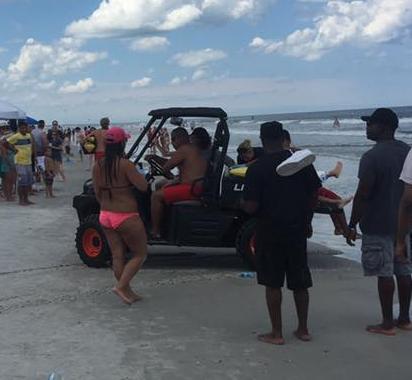 The young man was bitten on the top of his calf and behind the right knee.
A bite radius of 8 inches (20 cm) was left on the boys leg, which would make the shark around 4 feet (1.2 m) in length.
Bystanders were able to pull the teen out of the water and notify lifeguards who responded with a rescue truck.
The teen was taken to UF Health in Jacksonville with injuries that were serious but not life-threatening.
This is the thirtieth reported shark attack bite of 2016. Three of which were fatal. Ten total in the US, and the ninth occurring in Florida.
All locations have been marked on the 2016 shark attack bites tracking map.