Two shark finners plead guilty to shark violations involving illegal finning and being over the limit of sharks.
After receiving an anonymous complaint Hung Anh Tiet, 29, of Dallas, Texas and 37-year-old Rick Nguyen, of Buras Louisiana were stopped by Agents from the Louisiana Department of Wildlife and Fisheries Enforcement Division in April of 2012.
Agents searched the fishermen's vessel "Lady Lyanna" and found 11 whole sharks in plain sight. In addition they found a hidden compartment in the bow of the boat which contained 12 large bags filled with shark fins.
Officers inventoried a total of 2,073 shark fins from the bags, which represents 518 individual sharks.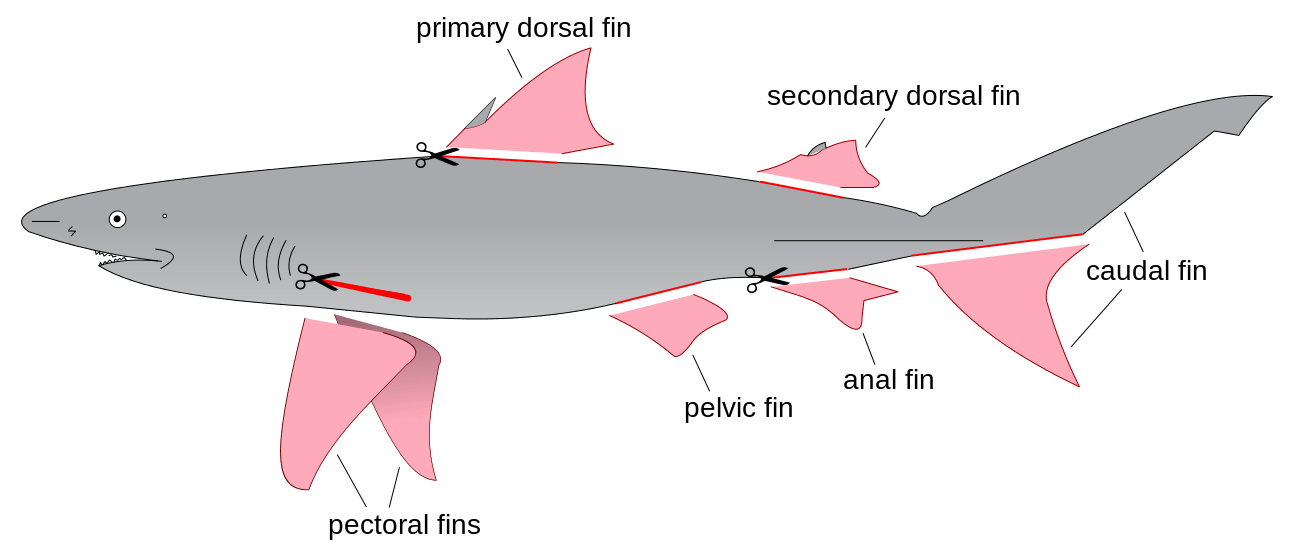 Commercial fishermen are only allowed to take 33 sharks per vessel per day in Louisiana's waters.
Once the 518 finned sharks were added in with the 11 whole sharks found on the vessel, the fisherman were over their daily catch limit by 496 sharks.
According to a press release by the Louisiana Wildlife and Fisheries department:
The pair were ordered to pay a fine to the National Oceanic and Atmospheric Administration (NOAA) totaling $45,000. The men were also placed on two years of probation and during which they agreed to not transfer any of their federal shark directed permits. They also further agreed that if they are determined to be in violation of any provision of the Magnusson-Stevens Fishery Conservation and Management Act during this two-year period, they will surrender all of their federal shark directed permits for a period of nine months. Lastly, the men had their Louisiana state shark permits and set line licenses revoked for life.
Participating agents in the case were NOAA Special Agent Steve Campbell and Louisiana Wildlife and Fisheries department Sergeants Adam Young and Villere Reggio.